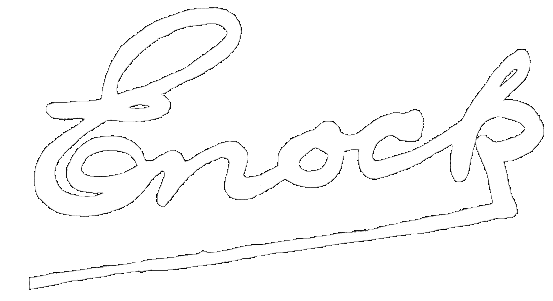 ENOCK FAMILY HISTORY
HOME | LATEST NEWS | NAME INDEX | CONTACT


Robert Enock (1811-1855).
Date of birth: Tuesday, 31st December, 1811.[1]
Birthplace: Shrewsbury, Shropshire, England.[1]
Date of death: Sunday, 29th July, 1855.[2]
Place of death: 32, Market Place, Reading, Berkshire, England (aged 44 years). Thomas Gregory present at death. Market Place was the shop/residence of Thomas and Jane Gregory (nee Doeg), Robert's sister and brother-in-law.[2]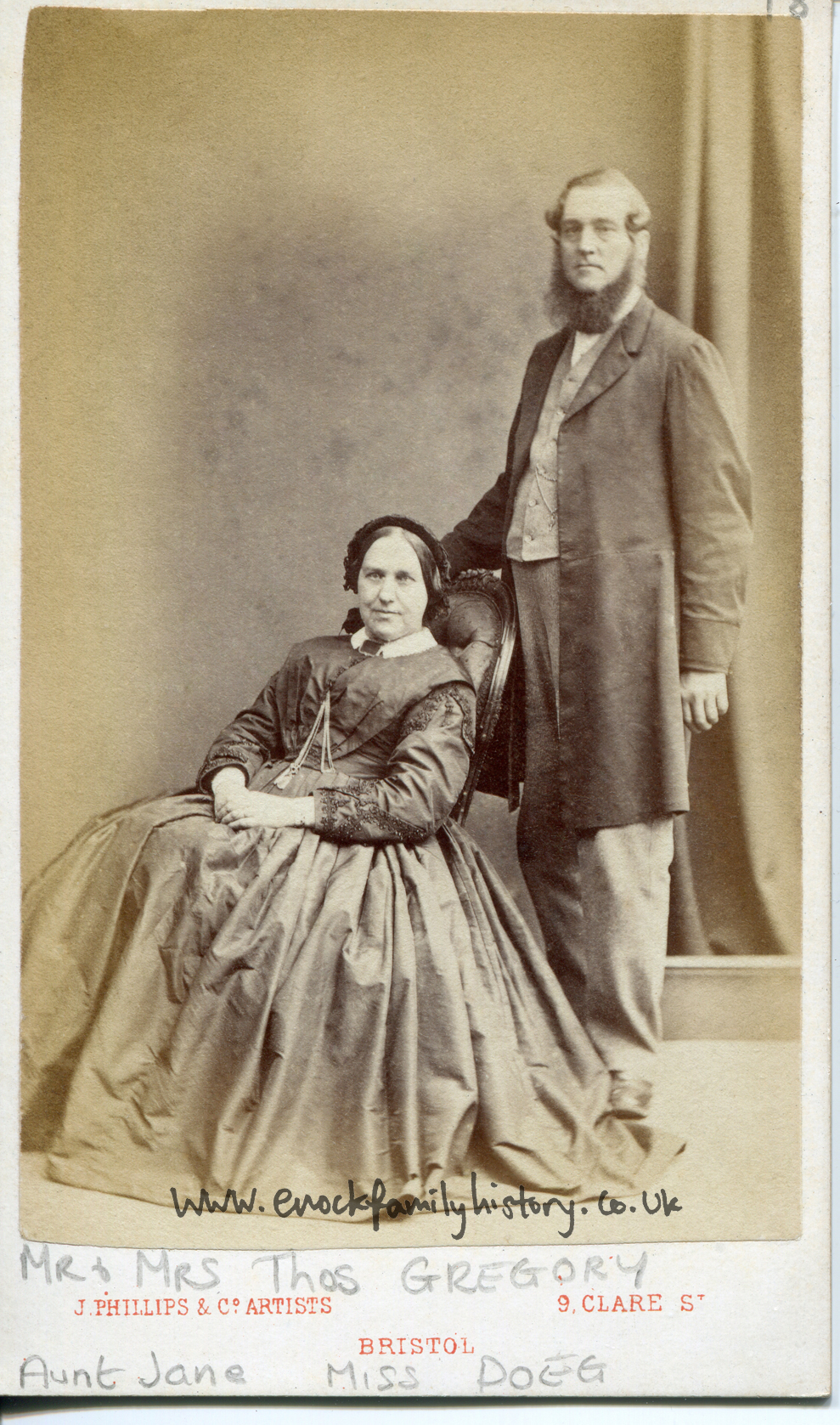 Thomas and Jane Gregory (nee Doeg).
Cause of death: Chronic Meningitis (3 months), softening of centre of brain (9 days), effusion of water into ventricles (fluid in heart) (3 days).[2]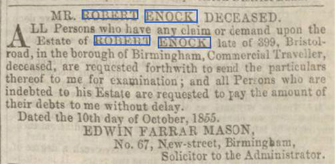 Article in a local paper.[20]

Signature[3]

Father: Robert Enock (1777-1817).

Mother: Sarah Enock (nee Robinson) (1781-1853) - operated a Preparatory School from 9 Islington Row, Birmingham between 1824-1833.

Siblings:

Caroline Wheeler (nee Enock) (1807-1842)

Sophia Kenway (nee Enock) (1808-1879)

Sophia Smith (nee Enock) (1810-1856)

Arthur Enock (1813-1816)

Mary Robinson Enock (1815-1840)

Arthur Gregory Enock (1817-1838)

Wife: Elizabeth Enock (nee Doeg) (1810-1867).[4] Very interesting site on the Doeg family here.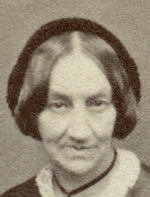 Date of marriage: Thursday 15th September 1836.[4]
Place of marriage: Quaker Meeting House, Tottenham High Street, Tottenham, London, England.[4]

Children:

Charles Robert Enock (1837-1900)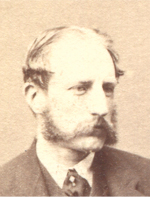 Arthur Henry Enock (1839-1917)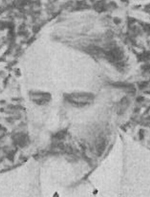 Amy Jane Dell (nee Enock) (1841-1885)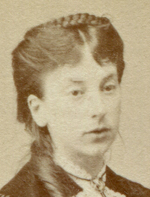 Robinson Enock (1843-1909)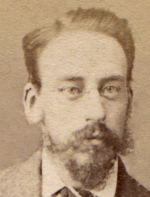 Frederick Enock (1845-1916)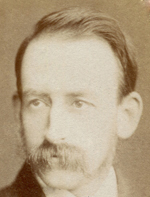 Emma Enock (1847-1868)

Edwin Enock (1849-1924)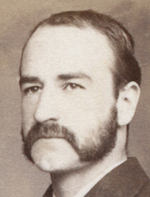 Sophia Elizabeth Derrington (nee Enock) (1853-1933)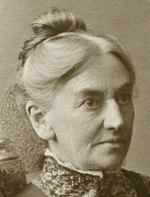 1811-c1821 - Shrewsbury, Shropshire, England.[1]

c1821-? - New Dale, (just outside Telford), Shropshire, England.[5]
The Enocks must have moved to New Dale between 1819 and 1821. Sophia's 1819 Ackworth School admit form gives her abode as Shrewsbury, and Sarah's is given as New Dale in 1821. There is no information to help us locate the exact residence.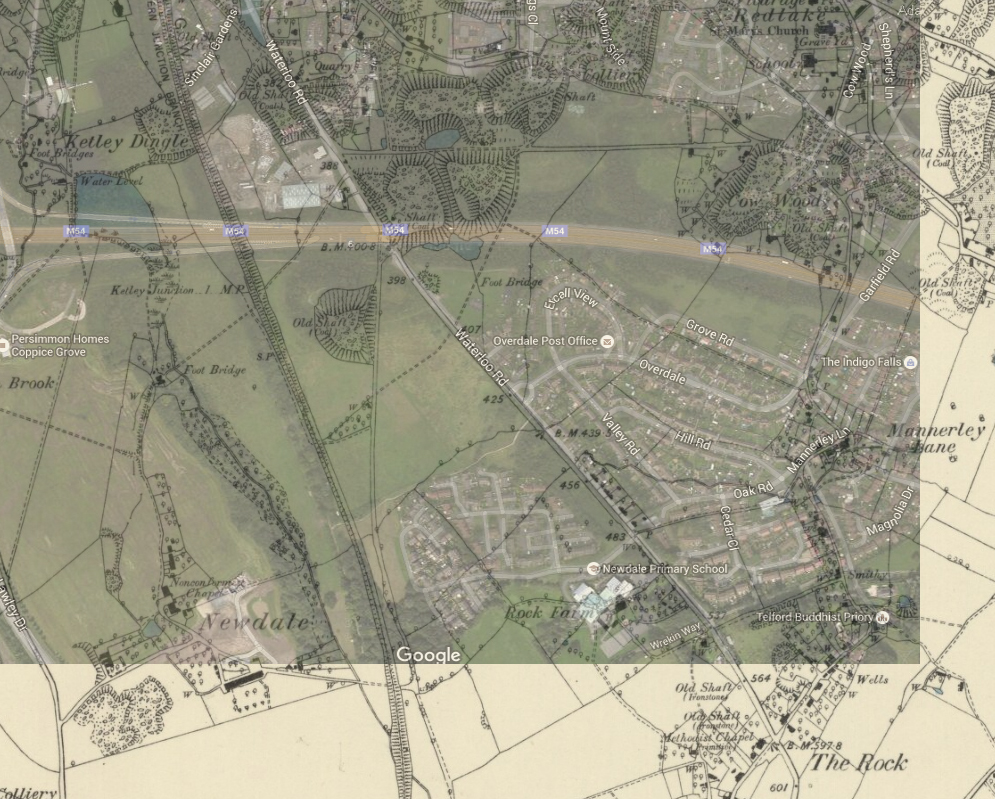 The above map shows a present map layered on top of the 1882 Shropshire OS map. The New Dale village sits just below junction 6 of the M54.[6]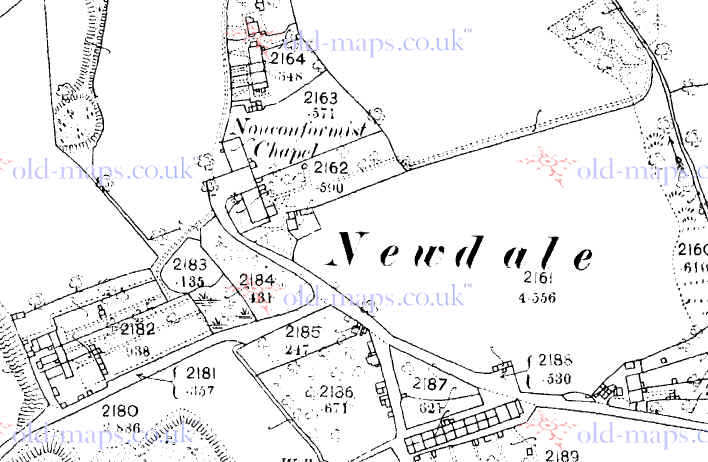 [7]

The area appears to have remained unchanged right up until 1976-1977 OS map, but has completely vanished by the time of the 1987 OS map. The area is now currently under development.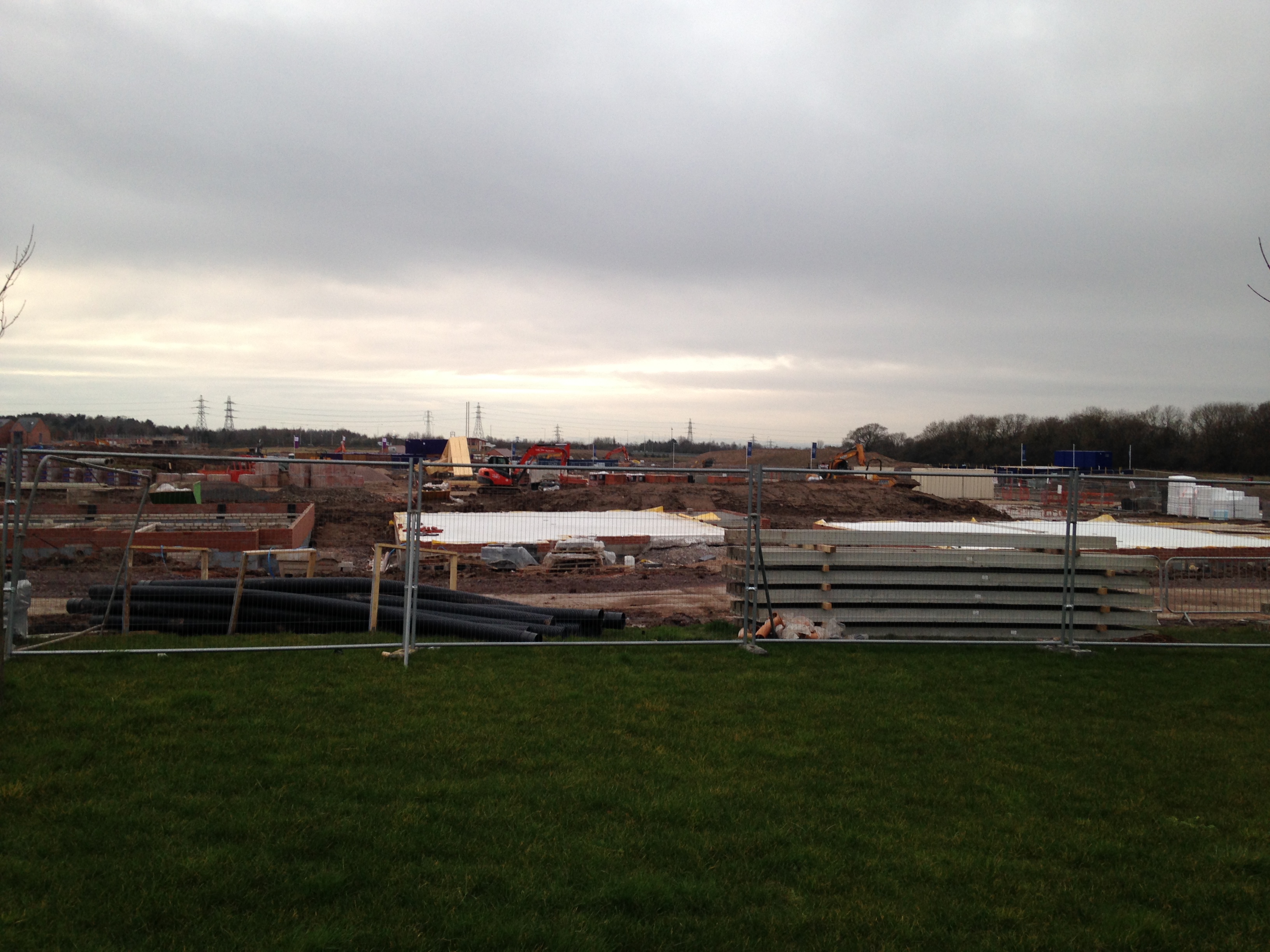 Newdale pictured on the 12th March, 2016. Housing estate is currently under construction. The old railway would have been on the right, and the M54 is in the distance (click to enlarge).[8]

Newdale pictured on the 12th March, 2016. Housing estate is currently under construction. The old railway would have been on the right, and the M54 is in the distance, and the Wrekin on the left (click to enlarge).[8]



1835-1837 - Birmingham, England.[4]

1841-c1843 - Slade Road, Erdington, Birmingham, England.[9]

The 1841 census shows that the Enocks were living very near to Salford House on the Slade Road. The 1889 Warwickshire OS map shows that the only houses near Salford House were by Gravelly Hill (the Spaghetti Junction end). There are a few old houses still standing, but it is impossible to say if one of these housed the Enocks in 1841.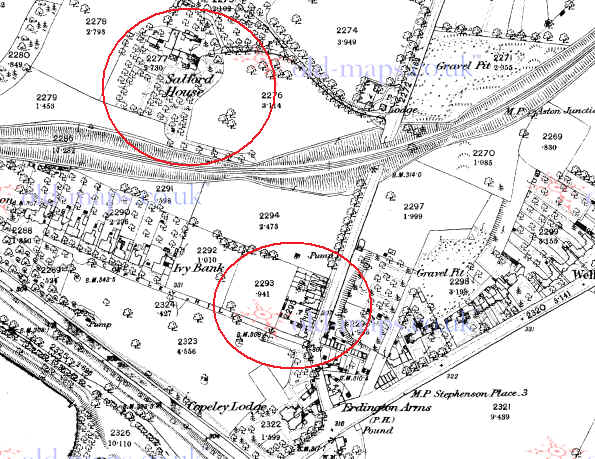 Slade Road seen on the 1889 Warwickshire OS map.[7]





c1843-c1846 - 59, Stock Street, Cheetham, Manchester, England.[10]

House demolished between 1938-1951 - now Jay Trim.



c1849-c1853 - Stratford Road, Sparkbrook, Birmingham, England.[11]

According to the 1851 census, the Enocks were seven entries away from the Angel Inn Hotel. By tying this information in with the 1889 OS town plan of Birmingham, the Enocks would have lived next-door to Ladypool School. The house was demolished to make way for St. Agatha's Church around 1898.





c1853 - Balsall Heath Road, Edgbaston, Birmingham, England.

1855 - 399, Bristol Road "Sussex Place", Edgbaston, Birmingham, England.[12]

Rent £40 in the 1860s. Demolished between 1956-1966.
Saturday, 10th August, 1822 - Saturday, 24th December, 1825 - Ackworth School, Pontefract Road, Ackworth, Pontefract, England.[13]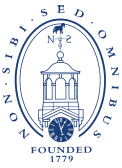 Admit number: 4544.
Agent: Bernard Dickinson.[13]

Relatives in attendance: Sarah Enock (sister), Sarah Atkins (nee Gilkes) (second cousin), William Gilkes (second cousin), Elizabeth Enock (nee Doeg) (future wife), Priscilla Doeg (future sister-in-law), William Doeg (Master and future brother-in-law).[14]

Admission: 10 guineas per annum [£10.50 in today's money, measuringworth's calculator would say the relative value is £921.30.].[15]

Life at Ackworth.[15]

Robert remained at Ackworth for the full duration of his education, meaning he had no contact with his family for three-years.

Robert, Sarah, Sarah Gilkes and William Gilkes would have only seen one another at meeting for worship or other public occasions. To spend time together, the relatives would have congregated on a path running midway between the two wings known as "The Flags".

Scholars studied during the day, and undertook some manual work out-of-hours.

The curriculum between 1822-1825 consisted of:

Religious study (a chapter from the bible was read before breakfast)
English Language.
Reading.
Writing.
Spelling.
English Grammar (in upper classes).
English History.
Mathematics (mainly arithmetic, older boys studied land surveying, Trigonometry, Mensuration and a little elementary Algebra).
Geography (taught only to sixty of the upper boys - map instruction and the drilling of the rudiments of geography).
Latin (as of 1825 - taught to twenty of the most advanced scholars).
Manual work included:
Waiting the table.
Cleaning shoes and knives.
Helping in the bakery and the dairy.
Working in the garden or on the farm.
An essential feature to education at Ackworth was meeting for worship. A small part of every day was devoted to silent and serious thoughtfulness.
Staff at Ackworth during Robert's schooling:
[16]


Superintendent:
Robert Whitaker.
Masters:
John Donbavand (Grammar Master), Henry Brady (Reading, Writing, Grammar & Latin Master), Thomas Brown, William Doeg (Robert's future brother-in-law),
Housekeeper:
Hannah Whitaker.
Boys' Matron:
Elizabeth Preston.
Nurse:
Mary Dumbledon.
Principal Tailor:
Leonard West.
Principal Shoemaker:
Samuel Whalley, John Wright.
Baker:
Philip K. Jackson, Banjamin Walker.
Husbandman (Farmer):
Robert Graham.
Principal Gardener:
James Jones.
Relatives who attended Ackworth in the past:
[14]
Robert Enock
(father).
Arthur Peters Enock
(uncle).
Joseph Enock
(uncle).
James Lewis Enock
(cousin).
Caroline Enock
(sister).
Sophia Enock
(sister).
Additional information on Ackworth School can be found here.
c1825-c1830 - Linen draper (apprenticeship).[13]

Robert left Ackworth with Henry Brady to Sheffield to Sarah Smith's care. In an 1843 survey of Ackworth old boys, it is stated that Robert apprenticed in linen draping and then went on to become a hatter.

May 1835 - September 1837 - The Hat, Glove, Umbrella and Parasol - 29 Bull Street, Birmingham.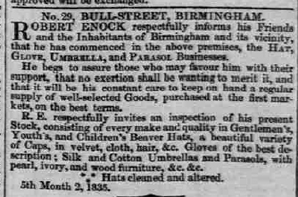 Birmingham Gazette - 4th May, 1835.[17]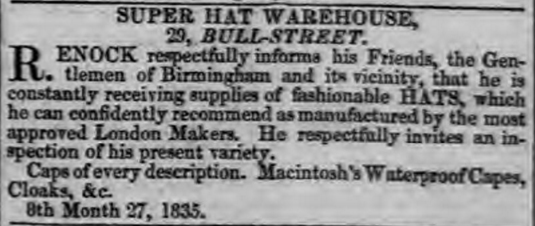 Aris's Birmingham Gazette - 31st August, 1835.[17]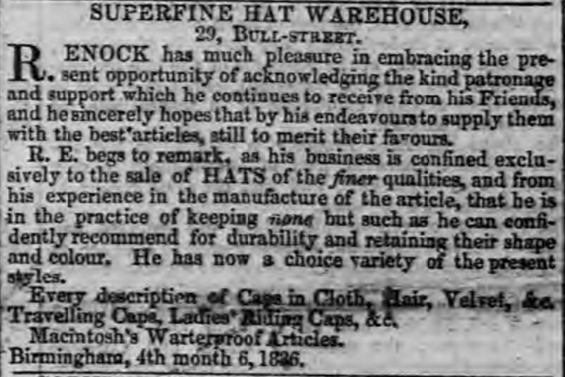 Aris's Birmingham Gazette - 18th April, 1836.[17]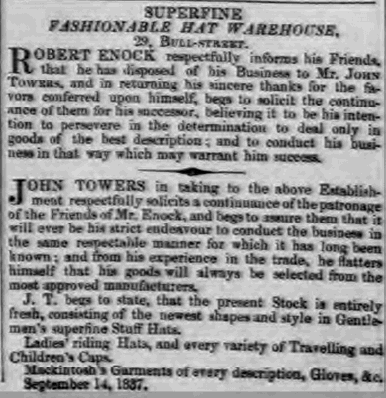 Birmingham Gazette, Monday, September 18th, 1837.[17]
In the 1843 Ackworth old boys survey, it details that Robert had failed in business.[13]

c1837-1855 - Commercial Traveller for the tea trade.[11+2]

The capacities and qualities sought in travellers remained consistent: energy, perseverance, respectability, 'a gentlemanly style and address', and no eccentricities. Applicants' referees were asked whether the aspirant was 'strictly honourable, sober, and of good moral character'.

'What did travellers do?. Until the 1870s, travellers were responsible for visiting retailers to take orders from existing customers or called upon new customers to introduce products.. Collecting debts was an important task, especially for the small firm struggling with liquidity. The incentive to travellers to push goods was a guaranteed salary plus travel expenses and allowances for lodgings or hotel accommodation, plus commission. Salaries were based on historic levels of sales, or in new areas on partners' perceptions of what constituted a reasonable level of sales (and level of commission attainable) in the light of population size and the balance in the market between middle and working classes and the poor.' - The rise and changing role of commercial travellers in Britain between 1870 and 1914. [18]

1850-1851 - Enock & Hardy, 211 & 212, Stratford Road, Spark Brook, Birmingham, England.

Merchants and Drysalters - manufacturers of baking, washing and bleaching powder.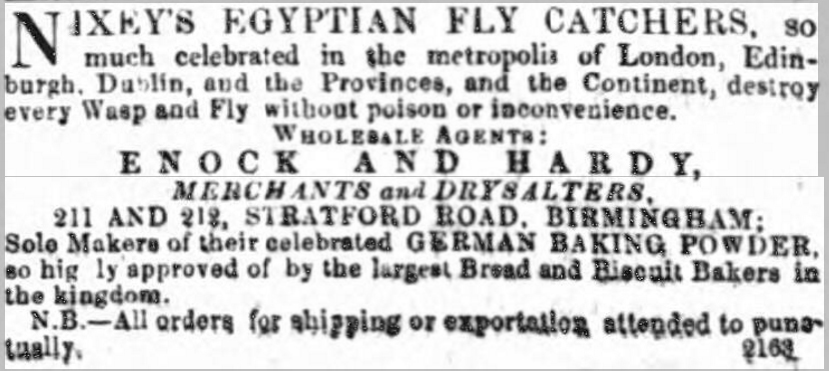 Birmingham Journal - 29th June, 1850.[17]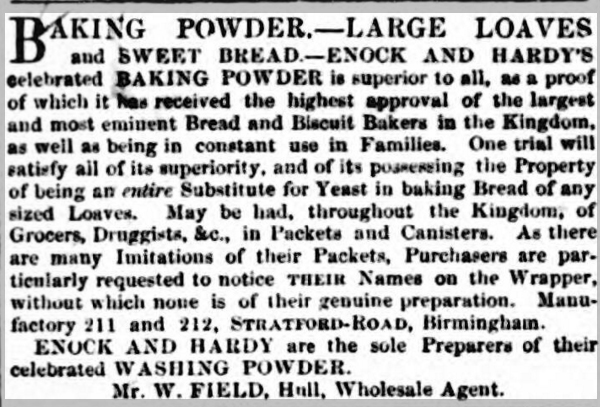 Hull Advertiser and Exchange Gazette - 19th July, 1850.[17]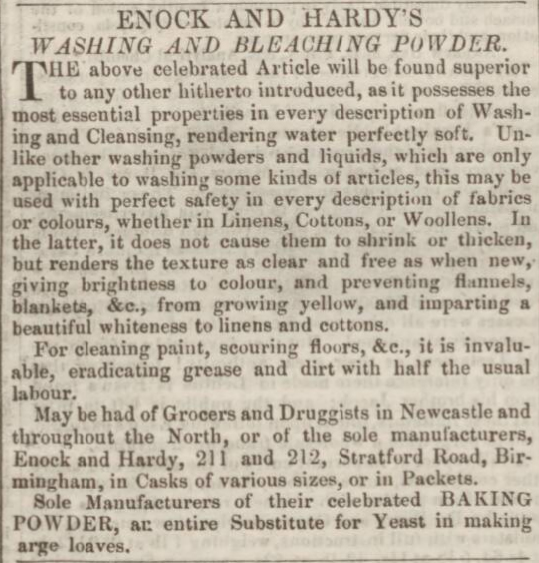 Newcastle Guardian and Tyne Mercury - 10th August, 1850.[17]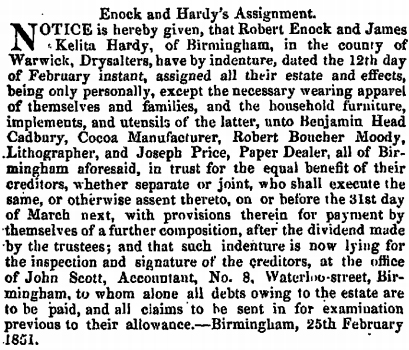 The London Gazette - 28th February, 1851.
Linen Draper.

Artisans (linen drapers fall under this category) in the provincial areas of Britain averaged earnings of 22 shillings a week [£57. 14s. per annum] in 1833. [19]

Commercial Traveller

A number of documents published between the mid to late 1800s suggest that the income of a Commercial Traveller was around the £100 mark, per annum (+ commission).
The 1851 census gives an insight into Robert's financial position at this time:
Rent: £35 (typical charge for a property on the Stratford Road containing 5 bedrooms, two parlours, kitchen, coach house and stable). (Costs taken from 3 articles published in Birmingham newspapers between 1850-1859).
General House Servant: £11 (average taken from 59 articles published in UK newspapers between 1850-1859).
Nurse Maid: £8 (average taken from 14 articles published in UK newspapers between 1850-1859).
Education: £24 - Robinson, and Fred were boarding at Ackworth School. The minimum charge for boarding in 1856 was £12 per annum.[15]
Total (not including food and fuel): £78.
1843 Ackworth Old Boy Survey.[13]


In 1843, the various monthly meetings were asked to conduct a survey of the fortunes of Ackworth old boys, who had been at the school between 1799 and 1843. Robert's survey was as follows:

Ackworth number: 4544.
Name: Robert Enock.
From what place sent: Newdale.
Time of leaving Ackworth: 1825.
Is he now living; if deceased, in what year or about? Yes.
To what trade was the boy apprenticed: Linen Draper.
What trade did the man follow when a man: Hatter.
Has he married: Yes.
Has he entered into business on his own account, or remained an assistant to others: On his own account.
Has he failed in business or become dependent on his friends: Yes.
Is he now in membership with the Society of Friends: No.
If disowned, state whether for immoral conduct, failure in business or marriage contrary to rule: For failure.
Has he emigrated and if so, to what country: No.
The will of Thomas Robinson (Robert's maternal grandfather) is detailed in the 'Reports of Cases Adjudged in the High Court of Chancery - Volume 3.'
The will:
'A devise of land to trustees in fee, upon trust to pay the rents to Sarah (Robert's mother), for life and after her death to apply them in the maintenance and education of all and every child and children during their minority, and when and as soon as all such children, if more than one, should have attained twenty-one, upon trust to sell, and to pay the proceeds of such sale "to and amongst all and every such child or children, share and share alike if more than one, and if but one, then the whole thereof to such only child'.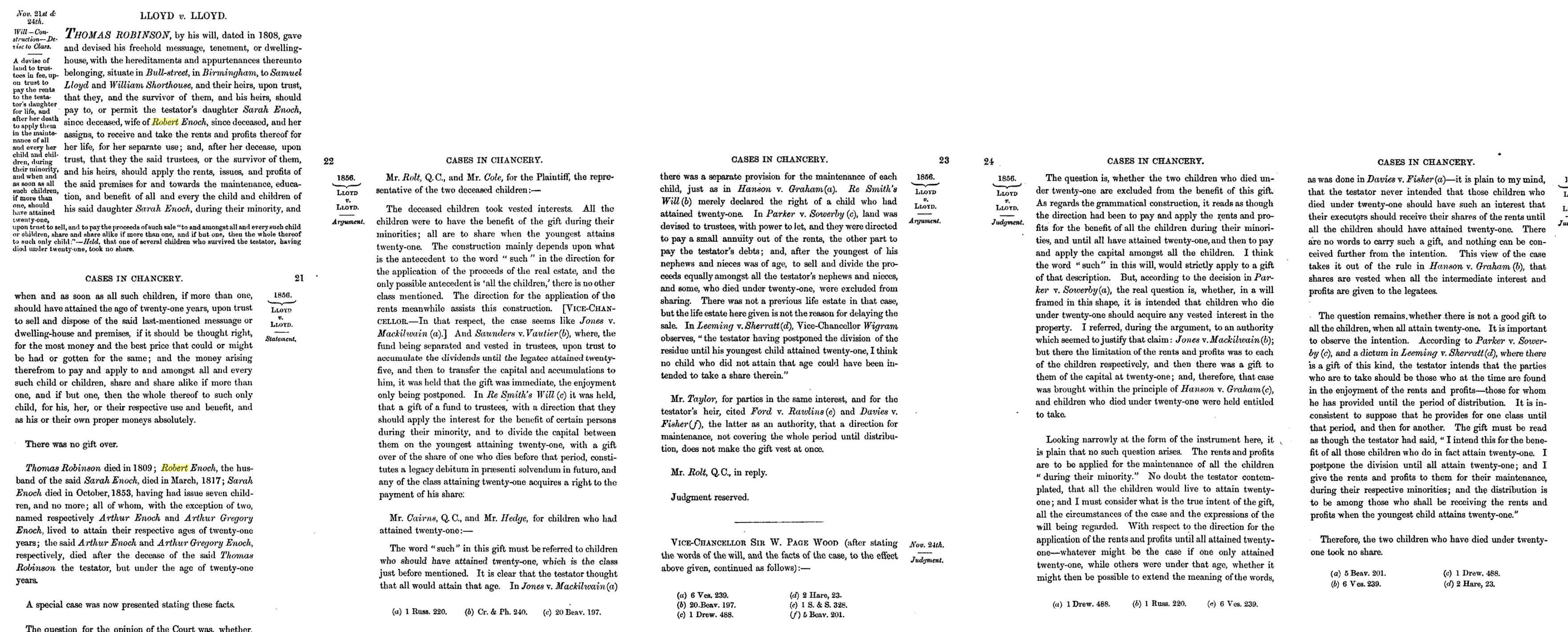 Thomas Robinson's will (click to enlarge).[21]
1. www.ancestry.co.uk England & Wales, Quaker Birth, Marriage, and Death Registers, 1578-1837 - Piece 0240: Monthly Meeting of Shropshire: Births (1757-1837).
2. Death certificate - Name: Robert Enock - Registration Year: 1855 - Registration Quarter: Jul-Aug-Sep - Registration district: Reading - Inferred County: Berkshire - Volume: 2c - Page - 202.
3. Taken from note 4, edited by Adam Enock.
4. www.ancestry.co.uk - England & Wales, Quaker Birth, Marriage, and Death Registers, 1578-1837 - Piece 0543: Monthly Meeting of Tottenham: Marriages (1736-1836).
5. Sophia and Sarah's Ackworth School admit info (see note).
6. Present map taken from Google Maps, and the 1882 Shropshire OS map sourced via: http://maps.nls.uk/geo/find/#zoom=14&lat=52.6182&lon=-1.9532&layers=6&b=1&point=0,0
7. Taken from www.old-maps.co.uk.
8. Photographs taken by Adam Enock.
9. 1841 English census.
10. Robinson and Fred's birth entries in ancestry's 'Manchester, England, Non-Conformist Births and Baptisms, 1758-1912' collection.
11. 1851 English census.
12. Address given in death notice from local paper dated 1855.
13. Information taken from documents provided by Celia Wolfe, Archivist at Ackworth School. Logo taken from Ackworth School's website.
14. List of Ackworth Scholars 1879-1930.
15. Information taken from 'Ackworth School' by Elfrida Vipoint.
16. Taken from 'Superintendents, Teachers, and Principal Officers of Ackworth School'. Can be read online here: https://archive.org/details/superintendents02hodggoog
17. Found via www.findmypast.co.uk.
18. Information sourced from here.
19. Wages in the United Kingdom in the nineteenth century - by Arthur L. Bowley - published 1900. Book can be read here. (see page 70).
20. Taken from: www.britishnewspaperarchive.co.uk.
21. Will can be can be seen here.
Updated 9th July, 2016.