Full name: Charles Reginald Enock.
Known as: Charlie, Prophet Enock.

Date of birth: Monday, 23rd November, 1868.[2+3]
Birthplace: Edgbaston, Birmingham, England.[2]
Baptism: Monday, 21st June, 1869 - St. Luke's Church, Bristol Street, Edgbaston.[2]
Date of death: Tuesday, 7th April, 1970 (aged 101 years).[3]
Place of death: Kingsley Green, Haslemere, West Sussex, England.[3]

Will:

Gross: £304[3] (worth £4,470 in 2017).[14]
Nett: £221. 9s. 0d.[3] (worth £3,256 in 2017).[14]
Executrix: Concha Lavin Enock.
'I give my share of the land at Stoner Crest and the proceeds of sale thereof to my wife and daughters in equal shares'.[3]
'I give my household furniture and effects and books and all articles of personal use or ornament to my wife and I request her (but without creating any trust) that she will allow each of my daughters to select such articles as they would like to have'.[3]

Signature:[4]

Father: Arthur Henry Enock (1839-1917).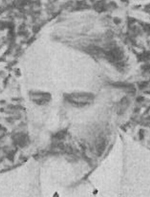 Mother: Lavinia Georgina Enock (nee Hollis) (1841-1899).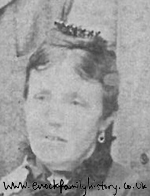 Siblings:

Arthur Frederick Enock (1865-1866)

Donald Enock (1867-1927?)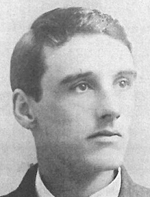 Arthur Guy Enock (1870-1956)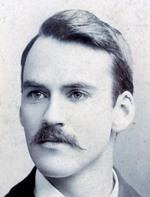 Eric Cuthbert Enock (1872-1952)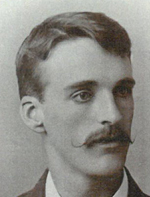 Esther Ethelind Enock (1874-1947)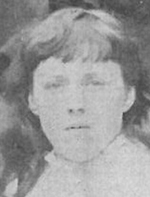 Dorothea Amy Enock (1877-1959)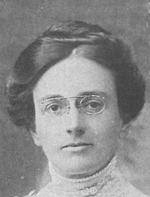 John Kemp Enock (1878-1957)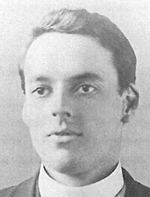 Christine Lavinia Enock (1881-1957).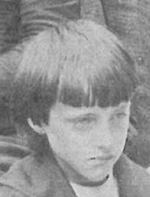 Wife: Concha Lavin (1885-1984).[5]
'It was during a visit to Mexico when Charles met Concha. It is said that she was living in abject living conditions and Charles took pity on her and rescued her.' - Joyce Hoad.
'As I understood it, mummy [Concha] was Portugeuse and had married Charles when she was seventeen.' - Jonathan Barkwith (family friend).

Date of marriage: Friday, 26th May, 1899.[5]
Place of marriage: Santillo, Mexico.[5]
Date of re-marriage: Sunday, 14th July, 1901.[6]
Place of re-marriage: Newton Abbot, Devon, England.[6]

Children:

Enid Guadalupe Enock (1902-1989).

Consuelo Lavinia Enock (1907-2004).
1870-1872 - 13 Balsall Heath Road, Birmingham (somewhere left of the river).[7]
1872-1875 - 62 Pershore Road, Moor Green, Birmingham (is this Park Place mentioned in 1884 OS?).[7]
1875-1880 - Middleton Villas, Middleton Hall Road, King's Norton, Birmingham (somewhere along this road).[7]
1880-1888 - 1 Park Place (Pershore Road?), Moor Green, Birmingham (no longer there).[7]
C1901-C1910 - Inglewood, Totnes Road, Newton Abbot, Devon, England (how did I locate this house? read here).[7]
c1911-November 1914 - Valley Croft, Kewferry Road, Northwood, London, England[7]
November 1914-1916 - Wylde Green Cottage, Froxfield, Hants, England.[8]
c1916-c1953 - Oak Tree Cottage, Froxfield, Hants, England.[7]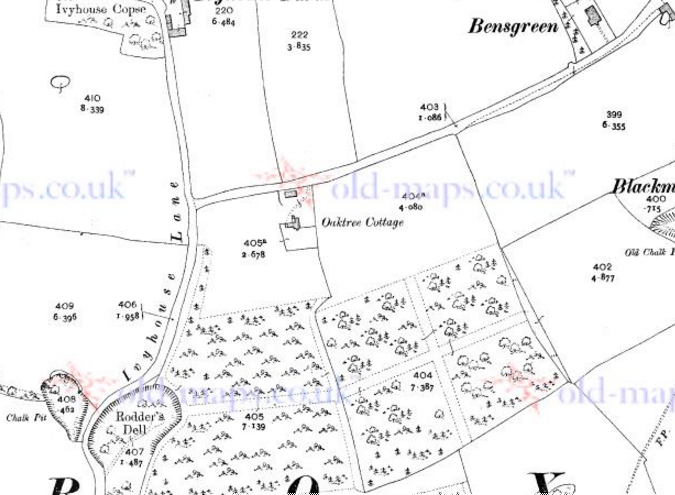 Oak Tree Cottage featured in the 1909 Ordnance Survey[16]
?-1970 - Uplands, Hatch Lane, Kingsley Green, Haslemere, West Sussex, England.[7]
1901 census - Civil Engineer.
1911 census - Author and Civil Engineer.
April 1916 - December 1917 Postal Censorship, War Office, Whitehall, London, England.[8]
Civil Engineering.
On behalf of US investors, Charles travelled Mexico, Ecuador, Peru, United States and Panama, to offer his expertise.
'In fact, I have built some roads of this kind, that is to say, I was the engineer responsible for the way they were built' - Charles Enock [9]
'I have made dams like this in hot, dry countries such as Mexico, to store up water for the dry season' - Charles Enock [9]
By 1914, Charles' involvement in civil engineering had all but ceased. In his Great War diaries, Charles describes his financial situation as impoverished. Money was often low, debts were high, coal and food were too expensive, and due to high fees, Enid was removed from her boarding school.
'It looks, if nothing comes in, as if we shall have to live on dry bread this Christmas and glad if we even get that.'[8]
Postal Censorship.
Earnings: £4. 19s. 0d. per week[14] (around £300 per week as of 2016)[14]. Even with a regular income, Charles still complained about his financial situation.
'I am now at the war office, and have been there for two weeks (censoring trade letters from all parts of the world in Spanish, French, English, and what Portuguese I can do). The work is not without interest, but to be "penned up" and more "in harness" is naturally trying for me. But it might be worse, and indeed I am extremely glad to be doing something and "doing my bit" for the country.....I have a room at Imperial Chambers.''[8]
'How I have grown to dislike my daily work!'.'[8]
'Have written my resignation for the censorship! I feel it to be a wise step. I must do more important things. I have devoted myself in spirit to them, not for my own advancement merely, but for good.' '[8]
Post 1917.
After resigning from the censorship office, Charles took part in the increasing of the food supply of the nation.
'I am resolved to see if I cannot help a little by growing wheat at Froxfield, or elsewhere I can get the land.''[8]
Charles spent the remainder of his life writing books (current affairs, travel in the UK, civil engineering), lecturing, and campaigning for truth (see section below).
It is presumed that Charles' financial situation never improved.
Great War.
In 1915, Charles offered his service to the church to go out with the ambulance to the front, but at that time, married men were not considered.'[8]
In May 1917, Charles volunteered for the 2nd Battalion of the City of London Regiment, but resigned in the July due to 'ill-health'.'[8]
Travelling.
Charles was an avid explorer, and due to the nature of his work (and U.S. investors), he was able to visit Mexico, Ecuador, Peru, United States and Panama.[10]
Writing.
Charles was a prolific writer (travel/economics) and had 12 titles published between 1908 and 1922 (published works listed below). Diaries show that many more remained unpublished.
1908 - The Andes and the Amazon: life and travel in Peru. See here for more information.
1909 - Mexico: its ancient and modern civilisation, history and political conditions, topography and natural resources, industries and general development.
1910 - Farthest West, life and travel in the United States.
1910 - Pioneering & Map Making for Boy Scouts.
1912 - Peru: its former and present civilisation, history and existing conditions, topography and natural resources, commerce and general development.
1912 - The secret of the Pacific; a discussion of the origin of the early civilisations of America, the Toltecs, Aztecs, Mayas, Incas, and their predecessors; and of the possibilities of Asiatic influence thereon.
1913 - The great Pacific coast, twelve thousand miles in the golden West, being an account of life and travel in the western states of North and South America, from California, British Columbia, and Alaska: to Mexico, Panama, Peru and Chile; and a study of their physical and political conditions.
1914 - Ecuador; its ancient and modern history, topography and natural resources, industries and social development.
1914 - The Panama Canal: its past, present, and future.
1920 - Spanish America: its romance, reality and future.
1921 - America and England: a study of the United States; its relations with Britain: its part in the great war; and its future influence.
1922 - The republics of Central and South America, their resources, industries, sociology and future.
Charles authored at least six more books, which appear to have been self-published.
1909 - Imperial Pamphlets.
1912 - Branston Heath. A novel.
1925 - The Remedy. The logic of the Cosmos, etc.
1927 - The Etymon. The origin of man, language, religion and place names.
1931 - The New Christianity and the Money-Delusion. The present world-crises and its remedy. The science of neighbourhood and naturalization of industry.
1931 - The New Industrial System, to cure our troubles and set the world in order.
Hampshire County Council hold in their archives a manuscript written by Charles describing his travels in Southern England in the 1920s.
Lecturing.
Charles was a lecturer before the Royal Society of Arts and Royal Geographical Society, and travelled the country to discuss various subjects including geography and economics.
Multilinguist.
Charles was fluent in French, Spanish and could speak some Quechua and Portugese.
Art.
Charles often created sketches/paintings during his travels. A number of his works taken from his book 'The Andes and the Amazon : life and travel in Peru' are shown below.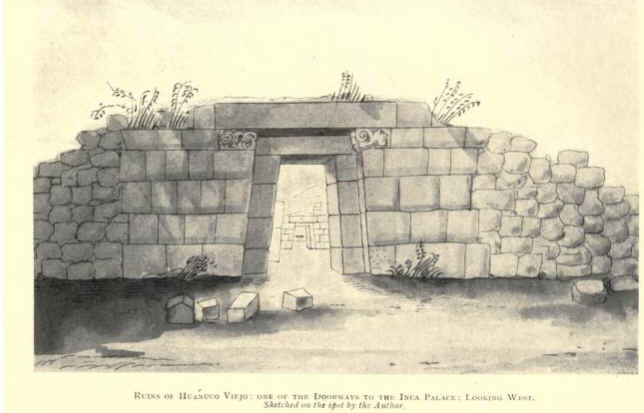 The ruins of 'Huanuco Viejo' (click to enlarge).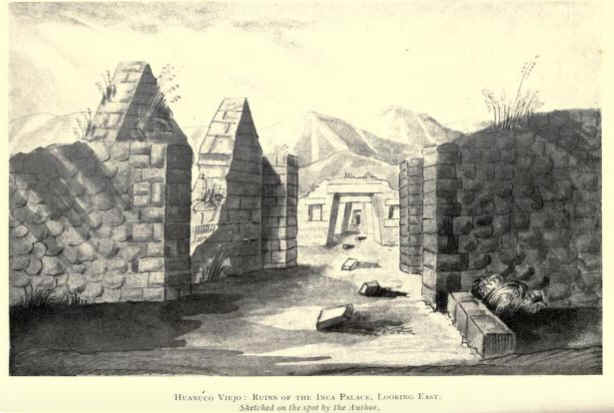 'Huanuco Viejo': Ruins of the Inca Palace (click to enlarge).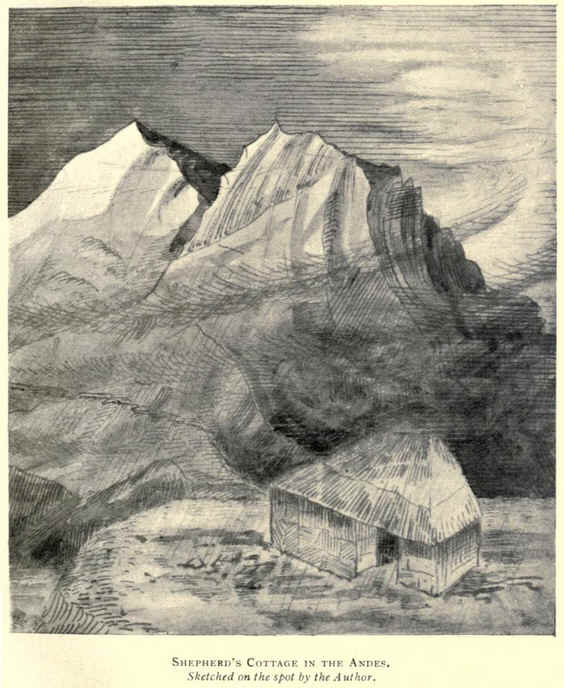 Shepherd's Cottage in the Andes (click to enlarge).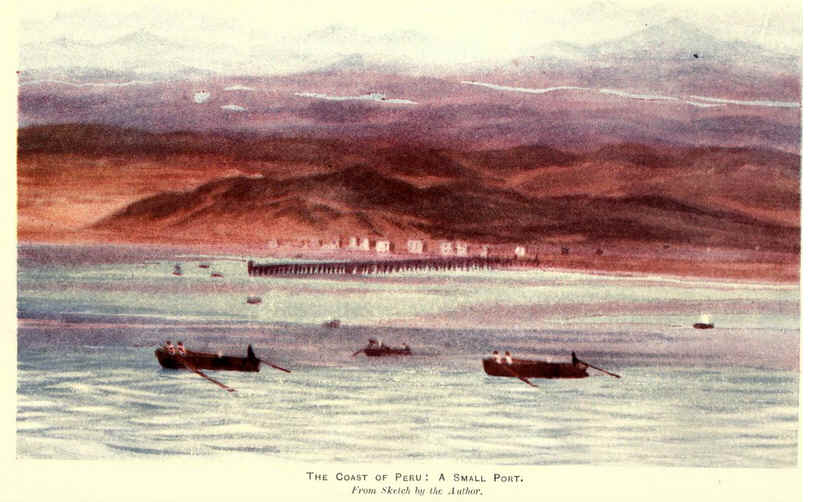 The Coast of Peru: A Small Port (click to enlarge).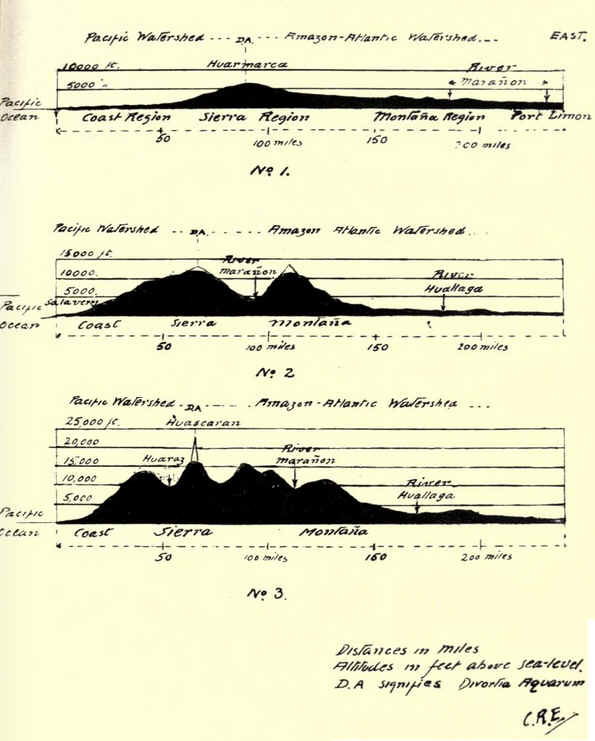 Mountain ranges, Andes (click to enlarge).
Hampshire County Council also hold in their archives:
Black ink sketches of buildings and landscapes in Froxfield and eastern Hampshire

Photographs of archaeological artefacts and buildings at Froxfield and Selborne, and a cricket team at Broadhalfpenny Down
Politics.
In 1937, Charles stood for election in the rural district of Froxfield, Hants. He didn't win; he received 65 votes out of a total of 373 (18%).[11]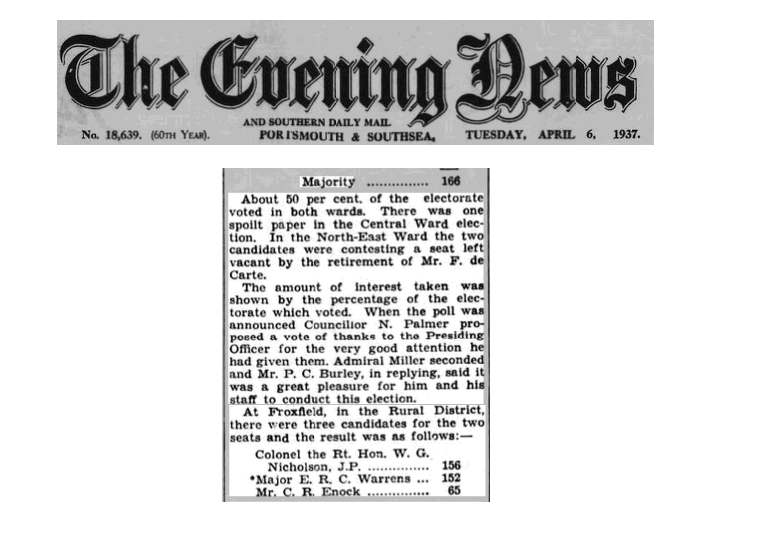 Charles stands for election - 1937 (click to enlarge).[11]
Charles was a strong believer in God, and was a member of the Church of England. He attended church every Sunday, and regarded himself a "prophet" and a "wonderful vessel or vehicle of thought". It was his interest in religion that began his "Truth Campaign".'[8]
The Truth Campaign To Set The World In Order.
'One hesitates to call oneself a "prophet", but it is a divine mandate.''[8]
'Here am I, a reflection of Isaiah, bringing for the truth, and the economic complement of Christ. How I thank God for it, and I ever pray for the poor and that I may reform the economic world.''[8]
'I am like Elijah in his cause, but in no way arrogant.''[8]
'I am simply alone and fighting single-handed to bring about the truth about life: I can get no help: I have no associate or campaigner: mere principles I am starting to bring forward seem not be understood or supported by a single soul. My papers, pamphlets, letters meet no response.''[8]
In 1917, Charles began to dedicate a vast amount of time and money on "setting the world in order". Though in 'poverty', any money that did come into the Enock household was used to print leaflets and postcards, and to post letters/manuscripts/books to various people (including the monarch). This venture became known as the "Truth Campaign" in 1928.'[8]
On his 60th birthday, Charles opened a 'truth shop' at 10 Duke Street, Adelphi, London, but closed in July 1929 due to lack of funds.[8]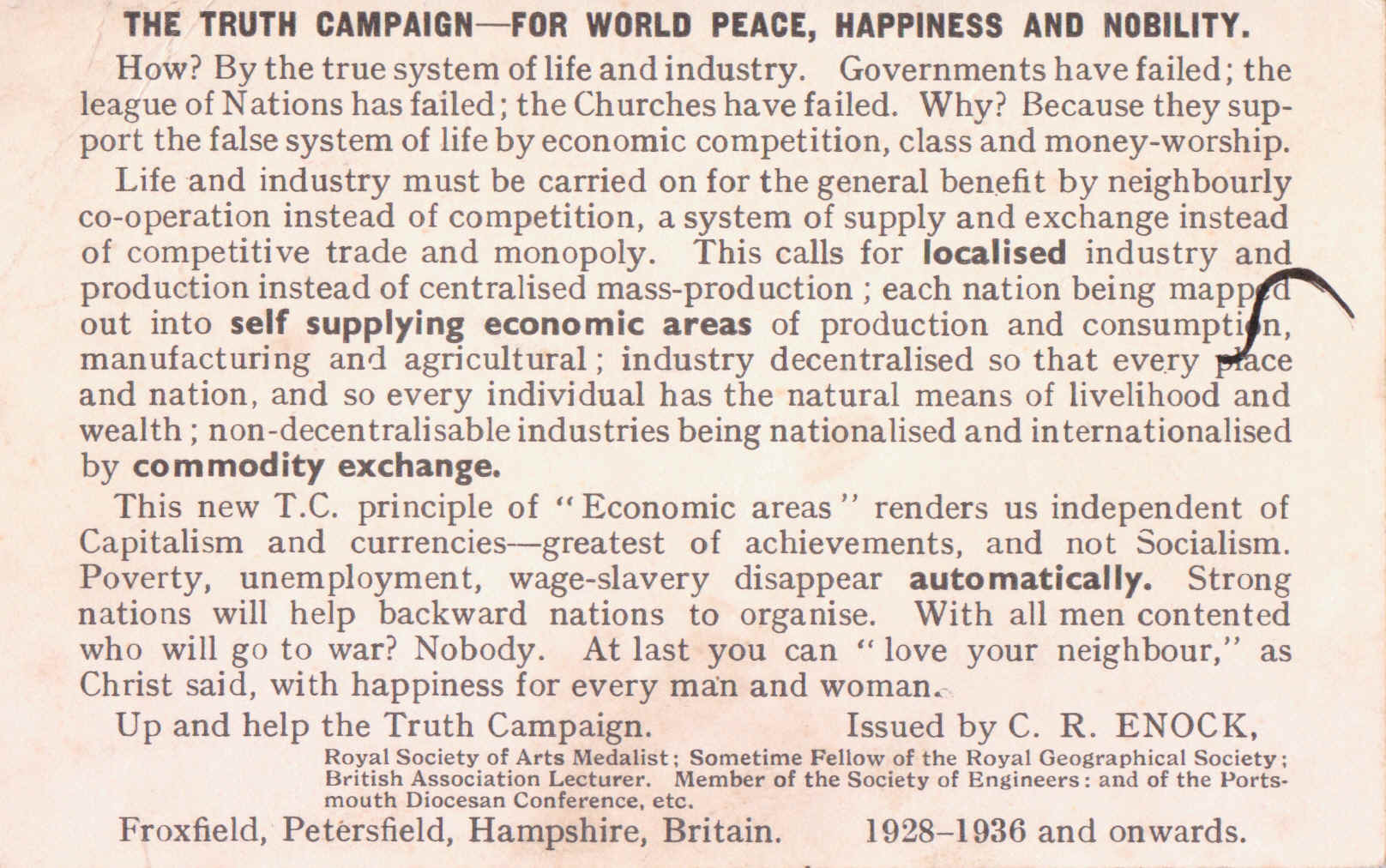 A postcard detailing his truth campaign to set the world in order - 1938 (click to enlarge).[12]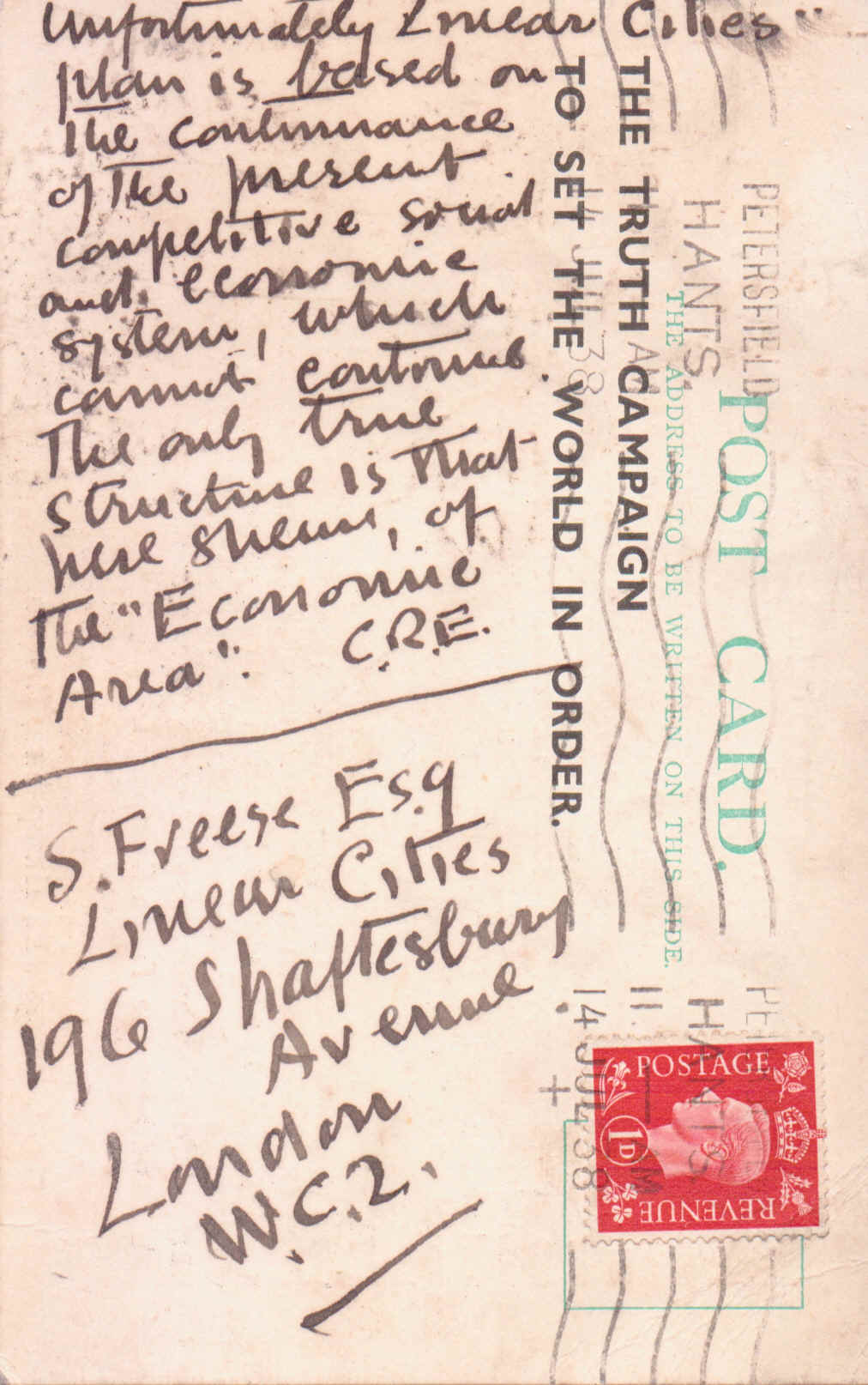 The back of the postcard is addressed to S. Freese (Stanley Freese, co-founder of the 'English Linear Cities Association' and author of 'The Ten Year Plan: A Dream of 1940'. (click to enlarge).[12]
The message reads: Unfortunately "Linear Cities" plan is based on the continuance of the present competitive social and economic system, which cannot continue. The only true structure is that here shows?, of the "Economic Area". CRE.
Arthur lived with Charles and family between 1911 and 1916. It seems that Charles was more welcoming to his father than his siblings, but their relationship in later years appears strained.
'The dad made a most enchanting discussion and unkind argument, and said that we "had persuaded him to come to an unsuitable place".''[8]
'It is a grief to me that at his age he is so tactless. He has so many splendid qualities otherwise.' '[8]
'I am greatly sorry for this disagreement, but it was better to speak out about it to him than always to be feeling annoyance at his ways, and, also, I want him to do himself greater justice in this or any neighbourhood.'' [8]
'The dear old dad is quite feeble. He comes in frequently to see us and had tea with us yesterday. It is sad for us that at the close of his life he has so comparatively few resources. If he were well off he would have plenty of friends! Well we are doing what we can to entertain him.' '[8]
'Dear old dad with his peculiar temperament. Great sadness comes over me at times about him. In his old age, practically alone, dependent upon others, in a strange home. He ought to have been well off and independent, with his own establishment. Still he seems not unhappy, for which I am thankful.' '[8]
In the two weeks leading up to his father's death, Charles visited him every day.'[8]
'Have been all day helping to arrange for the dear dad removal to a nursing home. Stayed with him from 4 to 7:30; read some favourite passages from his bible to him (103 psalm etc) and wiped away the tears he shed. But he loved to hear it.'' [8]
'To think that an intelligent mind may, by the ills of the body, become debased is unspeakably painful to me, more so than the thought of any (?) ills.......I got the dads things here - the few poor "sticks" which were all of his personal property (his beautiful sketches of course).....I have been with him every day since his attack.' '[8]
'He was a good man, one of the most kind-hearted of men.' '[8]
Charles talks little of Donald in his diaries.
'Have heard from Don, acknowledging my letters about the dear dad's death. He takes it "philosophically", perhaps he does not feel it as I do. Dear old dad! Donald very bitter against Guy over some old patent question I gather and intends to "show him up". I have written him tonight advising him to let it rest: that life is too short.' '[8]
'Too sad - I heard the death of Donald, a letter came to Eric son Ronald & cable, and Guy wrote me about it, as did Eric: my heart has been very heavy since, poor Don, and how I prayed for him continually - perhaps it helped him, surely it did dear God. I can scarcely feel it true. Well, he is with the dear Dad and Mother, all at rest in paradise.' '[8]
Diaries suggest that he rarely saw Guy until he accepted the censorship job at the War Office. Charles makes a number of remarks about Guy and his business:
'I cannot forget that Guy was away "on business" when the dad died. How could he go out of town when he knew the end was at hand?' '[8]
'I shall never get over my surprise that Guy went away "on business" the day he died, out of town, and that I could not get hold of him.' '[8]
'Heard from Guy during last week. He has not been able to complete the list of the dad's things! This being so "busy" is a peculiar trait of Guy's. We are all busy, but we ought to do these things.' '[8]
Diaries suggest that he also saw little of Eric. Eric and Carrie stayed over at Oak Tree Cottage once in September 1915.'[8]
'Eric came over to see me, dad, on his motor cycle. The first time he has been to see me dad here all this time! He came because his way from Dartmouth to London lay 3 1/2 miles away from Froxfield, otherwise, I am afraid, he would not have come.'' [8]
'The Friday before last we all went to dinner at Eric's new home (New Southgate); and the dad was there and Guy later. A family gathering and very pleasant. Eric & his boys showed me large pieces of the Zeppelin framework they picked up 2 1/2 miles from where the zep fell......Eric motored me to the site and I saw the shattered oak across where it fell and the burned hillside.' '[8]
Diaries show that Charles and Ethel were only in contact via letter.'[8]
Diaries suggest that there was no contact with Dora.'[8]
Diaries suggest that Charles was close to Jack. There are a number of entries of Jack visiting when he lived in the south of England. Jack and his wife Olive moved to the Midlands in 1915, but made sure they visited every year.'[8]
'Jack and Olive are here, they motored over on Thursday. Today we motored to Winchester, Concha, jack, dad and myself.' '[8]
'Just getting ready to start out with Jack in the motor on a two days trip to the New Forest.' '[8]
'We had Olive and her bright little girlie here to stay for some time - she and Jack have a very unhappy time at home - Jack is self-centred: Olive is peculiar, but why cannot they try to live happily. She wanted a "rest-club" and some "human kindness". She wrote me asking if she could come.' '[8]
Charles was in touch with Christine via letter, but she did stay at Oak Tree Cottage for a month in 1932.'[8]
'Poor uncle Fred. I went on Wednesday to his funeral. May God rest him. He had a difficult life, and the strain of living must have tended to shorten it. I do not know what his widow will do. She was (?) nice to me for coming. There was a "service" in the Friends Meeting Hall afterwards (I think I prefer the Church of E service), but it was very earnest. Saw most of the Enocks & Dells etc. Glad to meet them again, also dear dad.' '[8]
'He had married the Mexican lady. My mom and dad and I used to go down and see them. My mom and I, rather wickedly, used to sit somewhere where we could just see through a slightly opened door, and see him brushing his beard. He was a dear, very kind, but a pompous ass.' - Joan Enock[17]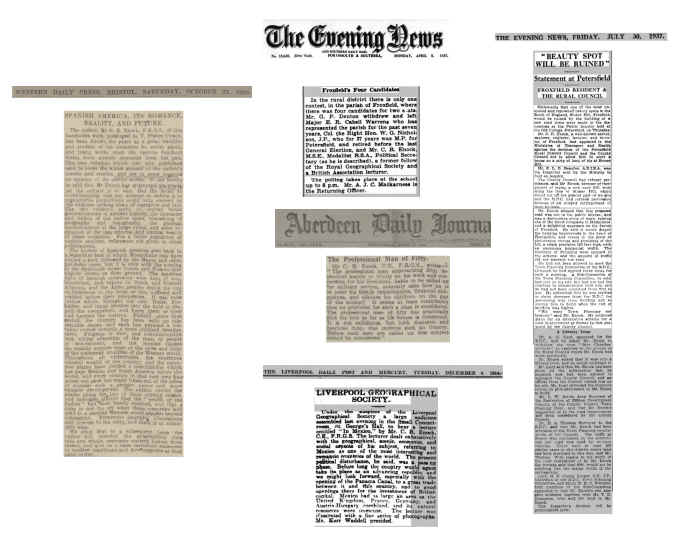 1. Image taken from Charles' book: 'The Andres and the Amazon'.
2. www.ancestry.co.uk - Birmingham, England, Church of England Baptisms, 1813-1912- Name: Charles Reginald Enock, Birth Date: 23 Nov 1868, Baptism Date: 21 Jun 1869, Baptism Place: Birmingham, St Luke, Warwickshire, Father: Arthur Henry Enock, Mother: Lavinia Georgiana Enock, Reference Number: DRO 17, Archive Roll: Reel 9.
3. All information taken from probate record - info found on https://probatesearch.service.gov.uk/#calendar - Surname - Enock, year of death - 1970.
4. Taken from Charles' book: 'The Andres and the Amazon', edited by Adam Enock.
5. www.ancestry.co.uk - England, Andrews Newspaper Index Cards, 1790-1976.
6. England & Wales, FreeBMD Marriage Index, 1837-1915 - Name: Concha Enock, Registration Year: 1901, Registration Quarter: Jul-Aug-Sep, Registration district: Newton Abbot, Inferred County: Devon, Volume: 5b, Page: 281.
7. Various documents via www.ancestry.co.uk
8. Information and excerpts taken from Charles' diaries (held by the Imperial War Museum).
9. Taken from Charles' book: 'Pioneering & Map Making for Boy Scouts' - 1910.
10. https://de.wikipedia.org/wiki/Charles_Reginald_Enock
11. Newspaper section www.findmypast.com
12. Found via www.ebay.co.uk - in the possession of Adam Enock.
13. Taken from Hampshire Archives: http://calm.hants.gov.uk/Record.aspx?src=CalmView.Catalog&id=HPP3%2f104&pos=3
14. Converted via www.measuringworth.com.
15. Photo provided by Catriona Wesselhöft (held by Adam Enock). Thanks to Jonathan Barkwith (friend of the Enock family) for putting names to faces.
17. Taken from my meeting with Joan on Friday, 24th June, 2016.