Full name: John Kemp Enock.
Known as: Jack.
Date of birth: Sunday, 6th July 1878.
Birthplace: Edgbaston, Birmingham, England.
Date of death: Tuesday, 25th June, 1957 (aged 78 years).
Place of death: Central Middlesex Hospital, Park Royal, Middlesex, England.
Signature:
Father:
Arthur Henry Enock (1839-1917)
.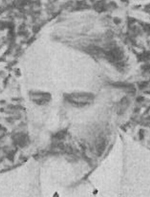 Mother:
Lavinia Georgina Enock (nee Hollis) (1841-1899).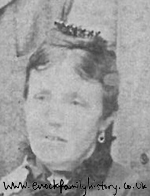 Siblings:
Arthur Frederick Enock (1865-1866)
Donald Enock (1867-1927?)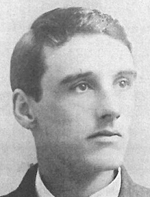 Charles Reginald Enock (1868-1970)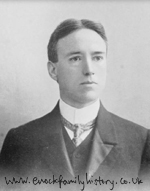 Arthur Guy Enock (1870-1956)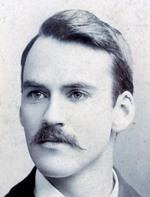 Eric Cuthbert Enock (1872-1952)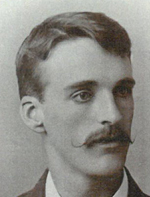 Esther Ethelind Enock (1874-1947)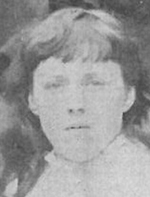 Dorothea Amy Enock (1877-1959)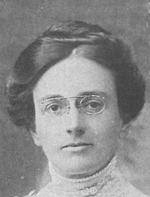 Christine Lavinia Enock (1881-1957)
.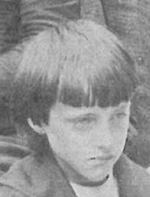 Wife:
Olive Marie Enock (nee Lever) (1883-1970).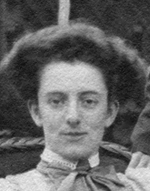 Date of marriage:
Tuesday, 4th August, 1908.
Place of marriage:
Witham Parish Church, Witham, Essex, England.
Children:
John Arthur Derek Enock (1914-1998)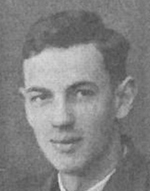 Olive Joan May Enock (1918-2017)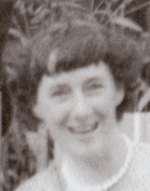 1878-1880 - Middleton Villas, Middleton Hall Road, King's Norton, Birmingham (somewhere along this road).
1888 - 1 Park Place (Pershore Road?), Moor Green, Birmingham (no longer there).
1891-? - Coombeside, (now Pinewoods), Kingswear, Brixham, Devon, England (how did I locate this house? read here).
1901 - 14, West Ella Road, Willesden, London, England (can't locate house).
1920-1923 - 57, Moore Pool Avenue, Harbourne, Birmingham, England.
1923 - Saltisford, Warwick, England.
1929 - 9, Crowland Road, Tottenham, London, England.
1939-1957 - 39, Priory Gardens, Sudbury, London, England.
Private tuition at home; private school for boys at Paignton, Devon, at Chester, and at Dartmouth, Devon.
January 1891 - December 1892 - Paignton College.
1894-1898 - South Kensington Branch,Paignton College, Paignton, Devon, England.
Attended engineering and electrical classes (evening).
October 1898 - June 1899 - private study in electrical work.
September 1893 - October 1898
-
'Enock Bros', Coomb Works, Dartmouth, England.
Apprenticeship in all branches of marine engine works. Enock Bros was established by brothers Donald and Eric.
January-March 1899 - Chitty Dynamo and Motor Co, Willesden, London.
Magnet and armature building department.
April-June 1899 - Messrs. Joseph Baker & Sons, London, England.
Erecting shop of Messrs. Joseph Baker & Sons, fitting up confectionary machinery.
Joseph Baker was the father of John's cousin Amy's husband, Philip Barton Baker.
June 1899 - October 1900 - Messrs. Siemens Brothers, Woolwich, London.
General electrical work, erecting shop, erecting dynamos, balancing armatures. Three months of this time, in charge of work on the Metropolitan Electrical Railway, laying conductors, bonding rails, fitting up controllers and motors on electric trains.
1901-1902 - Messrs. Bigs and Shenta, Great College Street, Westminster, London, England.
Draughting, surveying. York Manufacturing Co., York, Pennsylvania, U.S.A.
Erecting 250-ton ice-plant at Boston, Massachusetts, U.S.A.
Erecting 25 refrigerating plants at Retreat, Pennsylvania, U.S.A.
Erecting 500-ton refrigerating machine at works.
Erecting 60-ton ice-making machine at Vicksburg, Mississippi, U.S.A.
Erecting 50-ton ice-plant complete at Sharpsburgh, Pennsylvania, U.S.A.
7th April 1904 - Arthur G. Enock and Co, Thane Works, Seven Sisters Road, Holloway, London.
Erecting refrigerating plants abroad.
1906-1908 - Assistant to Lord Rayleigh, Terling Place, Terling, Essex, England.
'The bridegroom, who is a scientific engineer, was for two years assistant to Lord Rayleigh in his scientific research at Terling Place, and he is now engaged in the scientific laboratories at Teddington.' - Taken from an article in 'The Newsman' - Saturday, August 8th, 1908.
'They lived in a village, Terling in Essex, and Lord Rayleigh was the sort of typical inherited aristocrat, plenty of cash, and luckily, very kind hearted because there were some areas where the owner of an area was very difficult to have as a boss. When my dad went to visit mom, I don't think they were engaged, but obviously by then getting friendly, Lord Rayleigh realised that my dad was very much on the science side and got dad to go and see him and tell him quite a lot of things that he knew about microscopes and telescopes and all that sort of thing. I think Lord Rayleigh bought a telescope from dad.' - Joan Enock on Jack being Lord Rayleigh's assistant.
1908-1916 - National Physical Laboratory, Teddington, Middlesex, England.
Post 1916
'That's fascinating too, a weird mixture. He was a very talented person was my dad, but, interrupted very much by two world wars, and at one time he was sort of a commercial traveller and drove many miles. He had invented a kind of improved microscope, and he was very much on the microscope/telescope visual side of it all. He would drive many miles and show this to people and perhaps get an order with a bit of luck.' - Joan Enock on what Jack did for a living.
'
In addition to the definitions and measurements that may be made in a comparatively flat picture at present, I believe there is something else almost within practical grasp. A stereoscopic binocular microscope would enable the object to be seen not as a comparatively flat picture only, but with the deep perspectives such as obtained through a stereoscopic or prismatic binocular glasses.
Lately I have been enabled to take part in gauging this development with my brother, John K. Enock, F.R.M.S., who has demonstrated an arrangement of lenses and lighting revealing such a picture, although not perfectly as yet. By this means one can perceive not only the objects which are in focus on the uppermost surface of the liquid under examination, but those which lie deeper or may move downwards. The difference may be likened to that found in looking into a pool and either seeing only the objects afloat on the surface, or looking deeper and perceiving those situated between the surface and the bottom.' - Guy Enock - 'This Milk Business'.
'My brother's experiences when assistant to the late Lord Rayleigh gave him exceptional opportunities to study such matters.' - Guy Enock - 'This Milk Business'.
Patents for Jack's improvements in or relating to simple and compound microscopes can be viewed here.here.
Charles Reginald Enock
Jack is mentioned a few times in his brother's diaries (available to read at the Imperial War Museum). Jack and Olive moved to Warwick in 1915, and visited Charles once every year.
'Jack and Olive are here, they motored over on Thursday. Today we motored to Winchester, Concha, Jack, dad and myself.'
'Just getting ready to start out with Jack in the motor on a two days trip to the New Forest.'
'We had Olive and her bright little girlie [Olive Joan Enock] here to stay for some time - she and Jack have a very unhappy time at home - Jack is self-centred: Olive is peculiar, but why cannot they try to live happily. She wanted a "rest-club" and some "human kindness". She wrote me asking if she could come.'
Frederick Enock
'It is now nearly fifty years ago since my uncle, the late Mr. Fred Enock, initiated me into the secrets of his methods for dealing with the collecting, breeding, preparing, and mounting of Mymaridae. He gave me the instructions under a promise not to divulge them to others, a demand fully justified since the sale of the mounted insects was, at that time, a considerable factor in his livelihood. Here, in passing, I would solicit the the forbearance of those critics who may overlook the factor of income and the accompanying need for withholding information on special processes perfected after long and arduous periods of investigation. My uncle told me of an occasion when a "friend" got in to his laboratory and discovered the process he was using on some mounts, other than the Mymaridae. He suffered heavily through this, and it lead to the avoidance of any discussion of his processes in producing those beautiful mounts of microscopic objects which are the joy and pride of those who posses them' - A description of the methods of collection and mounting British Mymaridae, devised and used and used by the late Mr. Fred Enock - John Kemp Enock - 1952.
'In June 1907 Fred wrote to his nephew Jack, telling him where to look for Fairy Flies on the windows, their appearance and how to catch them. A letter sent a fortnight later shows that Jack was mounting these tiny insects, but though encouraged by his uncle, the result was not up to Fred's exacting standard.
Enock describes part of the process of preparing and mounting, but follows these details with: 'Now my dear Jack - what I have confided to you as to my method of doing these flies, is among microscopists altogether unknown to anyone else but you and me - and all I ask of you is that you will not disclose it to any one, not even any female - my reason for this is that a slip of the tongue might let the one simple discovery out. So keep it Jack - to and for yourself. Whenever anyone asks me how I did them - I replied - the Flies must speak for themselves'.
The standards that Enock set himself in every detail of his mounting, are illustrated in another letter. He says: 'It is possible that one leg or wing may get loose - if so - in all such mounts - clean off or smash - never show them.'
By 1908 Jack was utilised mainly in the increasingly important task of collecting Fairy Flies and posting them to Fred, who writes: 'I can arrange one in twenty minutes on average'
He also says that what he knows about Fairy Flies has taken him thirty years of close observation. The enormous enthusiasm and delight in collecting and observing never waned. In June 1910 he wrote to Jack: 'I have been much excited this week in breeding from eggs - a male and female battledore wing fly! For the first time on record - I have also bred one of my new genera - Cleruchus panis by name, meaning 'biscuit wing'.' - Fred Enock - 1845-1916 - The Man and His Work - B. M. Davidson
'The family can only be glimpsed from the letters to his nephew [Jack], and seen in the very few remaining photographs of large family gatherings. He kept in contact with them, and visits were not infrequent and clearly gave him considerable pleasure.' - Fred Enock - 1845-1916 - The Man and His Work - B. M. Davidson
'I knew Joan's father, J. K. Enock fairly well – he enjoyed recalling his youthful night collecting trips with his uncle and the comical adventures they got into, which often related to Fred's ability to see the humour in ridiculous or even disastrous situations.' - Frederic Enock - 1845-1916 by Edward P. Herlihy
'My mom learned to drive a car, I think just before the First World War. I've got a photo somewhere of my mom, with dad, mom is in the driving seat, priceless car, upright thing, no roof, and she's extremely upright. Dad is in the back muttering instructions to her. But it was most unusual for a woman to be driving then. She was taller than dad; mom had a very good upright carriage.'
- Joan Enock
'I don't know where dad got it from, but he simply was on the science side, because his father was an artist.' - Joan Enock
'One little amusing anecdote about the day of Guy's funeral in 1956 concerned his brother, Jack. The interment took place at Jordans, a well known, large cemetery and it was a foggy winter's day. Everyone was standing around the grave, concentrating on the rites, when out of the mist a man walked and he looked just like Guy! Later my sister Josephine told me about it and how she and everyone was momentarily terrified because it seemed that Guy himself was walking towards them. It turned out that Guy's brother, Jack, had managed to get to the funeral but was a little late, on account of the appaling weather. No one had any idea that he was in England!' - Wendy Thomas
Gross value:
£4807. 14s. 10d.
Nett value:
£4807. 14s. 10d. (worth 114k in 2017).

Estate duty and interest:
£91. 6s. 6d.
Executors:
Robert Doeg Enock
(cousin), Olive Marie Enock.
'I give and bequeath to my wife Olive Marie Enock absolutely the whole of my real and personal estate of whatsoever kind and description.'