Full name: Joseph Guy Enock.
Known as: Joe.
Date of birth: Sunday 15th June 1902.
Birthplace: Willesden, London, England.
Date of death: Tuesday, 22nd November, 1983 (aged 81 years).
Place of death: Shaftesbury Hospital, Shaftesbury, Dorset.
Will: Not exceeding £40,000.

Father:
Arthur Guy Enock (1870-1956).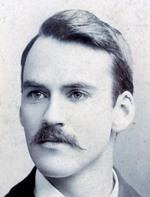 Mother: Jane Whittingham Enock (nee Graham) (1869-1949).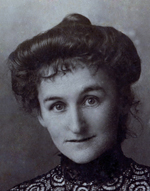 Siblings:
Arthur Graham Enock (1898-1985)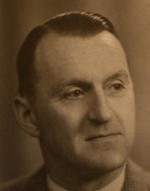 Wife: Winifred Mary Frost (1908-1977)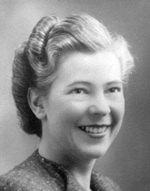 'The best thing I have ever done was to marry my beloved Winifred in 1952. I was 50 and she was 44 and, having no money to spare, we decided not to have any children....She was the most marvellous person I have ever known and it all just 'happened', almost without our knowing, as it were.'
[1]
'We had a happy retirement what with riding, music, little dinner parties (in and out), concerts galore in National Trust houses, Gillingham Hall, and Shaftesbury Arts Theatre etc. We were just coming up to our Silver Wedding Anniversary (and had got in a good stock of goodies and wines) when Winifred died (March 1977) of Pancytopaenia - a disease in which the marrow ceases to inject into the blood stream the necessary white blood corpuscles (which combat infection) or 'platelets' (which supply the coagulant for the blood).
On her admittance to hospital I asked her doctor point-blank if this, was a terminal disease, and he replied that he did not know, although much medical research had been done on the disease. He was quite frank about it and said it sometimes cleared up on its own and sometimes not, but they did not know why. Although they gave her white corpuscles injections (which last from 6.00pm to 4.00am) and got several doses of platelets from Southampton University (£100 a time) in fact, did everything they could including consultation with experts in London, she died on March 20th.
Although nieces, cousins and friends rallied round marvellously and I did my best to be practical, it was the lonely meals (I am no cook) and even lonelier evenings, nights and dawns that nearly broke me; I was more or less abstracted from reality for over a year but glad to say that I gradually managed to return to something near normality and am now in rude health.
The wound has been shoved down into the subconscious and only makes an unwelcome appearance at odd times. But I am still terribly lonely and aching to live again in a normally organised household.''[1]

Date of marriage: Tuesday 11th November 1952.
Place of marriage: Ealing, London, England.
I think it was rather a surprise wedding.' [4]
'Ronald told dad that Joe is proposing to get married in June and there is to be a party in the Broads for a few including Mr & Mrs Parkinson (& Guy of course who will no doubt "foot the bill").' [3]

Children: None
1902-1911 - 20 Church Road, Willesden, London.
1911-1915 - 21 Queen Elizabeths Walk, Stoke Newington, London.
1918-1920 - 12 Heathland Road, Stoke Newington, London. House demolished late 1950's/early 1960's, now apartments.
1920-c1924 - 'The Hut' (now Quorn Lodge), Featherned Lane, Cowbeech (near Hurstmonceux), East Sussex, England.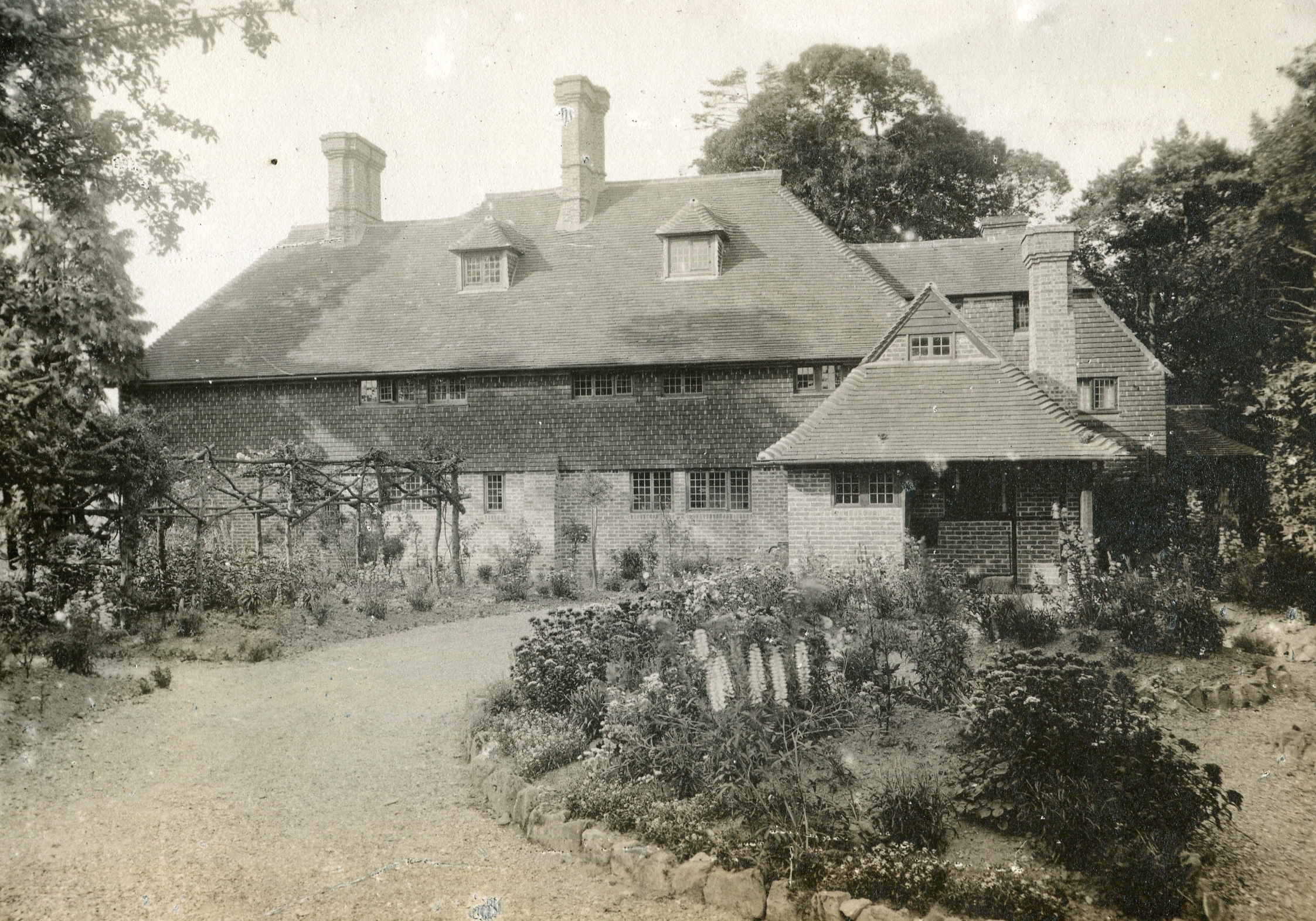 'The Hut' photographed in the early 1920s.
1928-1938 - 1, The Dutch House, Raglan Gardens (became Empire Way in 1935), Wembley, London.
1939-1946 - 1, Barnhill Road, Wembley, London (now a car park).
1946-1972 - The Studio, Mount Park Road in Ealing, London.
'We lived at Ealing in a big artists studio, 35 by 25 by 18ft. high. After we had made several alterations we had a charming studio-residence, double-glazing throughout, ducted warm air heating, hall, kitchen, cloakroom, and loo downstairs, and a second floor with two lovely double bedrooms with wash basins, bathroom, separate loo, large cupboards, and an airing cupboard. In fact it became a highly desirable residence - as we found out in 1972 when we sold the place for £32,000 and retired down here [Gillingham, Dorset].'[1]
'We went and visited them after that [the wedding], as well as before, to what we called the music room. It was a weird place, but suited them. It was just as well because it was like a great big barn and well away from other neighbours so they could kick up a heck of a noise there. Joe would put on a much amplified music thing. It was a weird place for her, she seemed to cope with it, but very, very, few women would've wanted that as a home, and clambering up a weird wooden step stairs up to THE bedroom.''[4]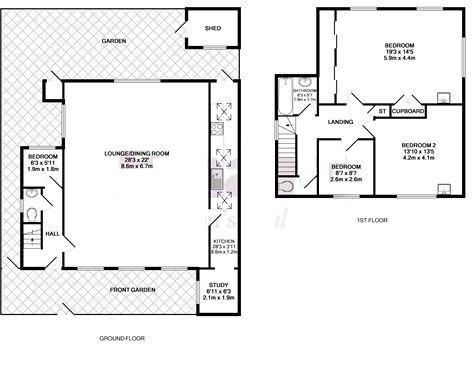 1972-1983 - 5, Common Mead Avenue, Gillingham, Dorset, England.
'After some extensive alterations we settled down in a quiet cul-de-sac but within 3 minutes walk of reasonable shops. (Not getting any younger we felt that the latter feature might be important).''[1]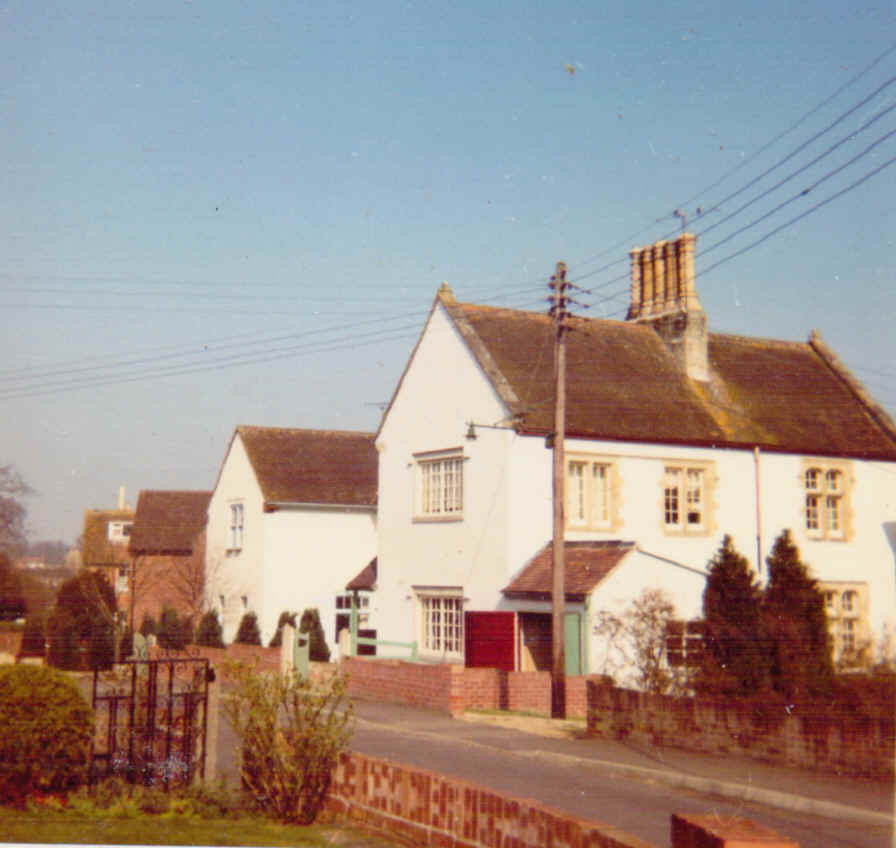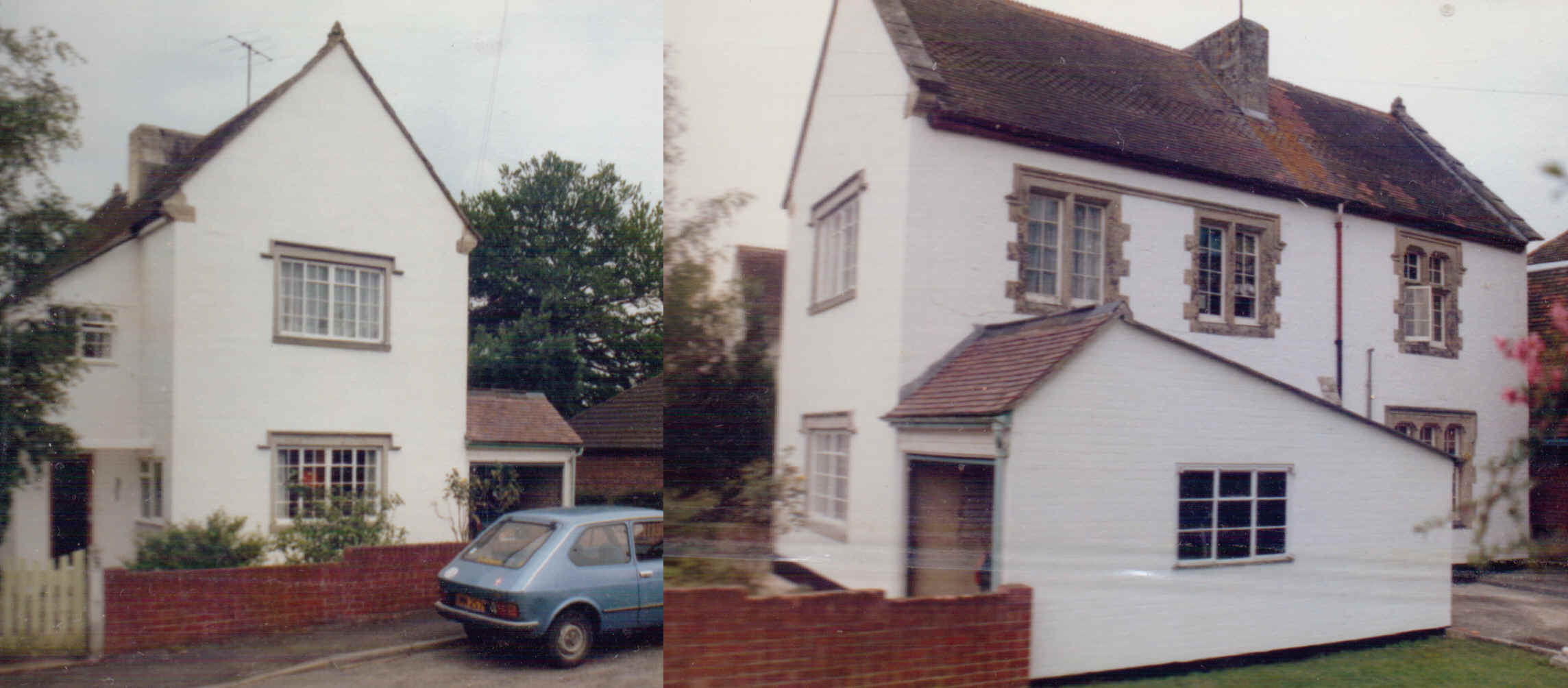 Joe's pictures of number 5 (click to enlarge).
c1907-1914 - Paradise House School, Stoke Newington, England.
Reports from April 1913 show that Joe was top of class in all subjects:
Non-singing - 49/50
French - 178/200
Spelling & dictation - 87/100
Composition - 80/100
Writing - 90/100
Drawing - 91/100
Mental calculation - 47/50
English - 69/100
Non-Latin - 127/150
Geometry - 92/100
1922-c1926 - Parkinson, Polson & Co, 30 Commercial Road, Eastbourne, England.
Motor Agents & Engineers (part owned by his father, Guy Enock).
Position: Director.
1926?-1939 - Graham-Enock Manufacturing Co. Ltd, Margaret Road Works, Windus Road, Stamford Hill, London, England.
Dairy Equipment Manufacturers (owned by Joe's brother, Graham).
Position: Executive.
'Then in 1939, when I joined the Horse Artillery (mechanised) the Directors of Graham's firm (where I was an Executive) were so enraged that they did not make up my pittance of Army pay to the salary I had been getting. Also they had got someone to replace me and would not take me back after the War.'' [2]
1949-1950 - Joseph Enock Ltd, 273a High Street, Brentford, England.
Manufacturers and suppliers of the Enock Diamond Pick-up, The Enock Amplifier, and the Mordaunt Loud Speaker.
Position: Owner.
'In desperation I decided to make my own job and I got together with a friend and formed a small limited liability company to manufacture and sell a Rolls-Royce type of radiogram. I assigned to the Company my patent covering a diamond Stylus in a moving-coil pickup -- at that time it was something unique. (To add to the mountain of failures this Company went to the wall in 1950).'

'In the early days of high quality sound reproduction, Enock promoted the polished diamond tip stylus - produced by Stanley Kelly - fitted to his moving-coil pickup (derived from Paul Voigt's moving coil design, but with improvements). Later he created, with Peter Lowther, the Enock amplifier, which used radio-frequency heating for the preamp, aimed at providing a 'dead' silent background. His efforts to market the Enock hi-fi record reproducer were not a commercial success, although a few handcrafted models were supplied to Arthur Bliss, Earl of Harewood, and the....' [6]
1956-? - Technical Advisor/Writer.
'With his extensive musical knowledge, he investigated early developments in stereo sound, at the instigation of Harvey Schwarz of Decca, for whom he acted as technical adviser.' [6]
Joe filed two patents which can be seen here.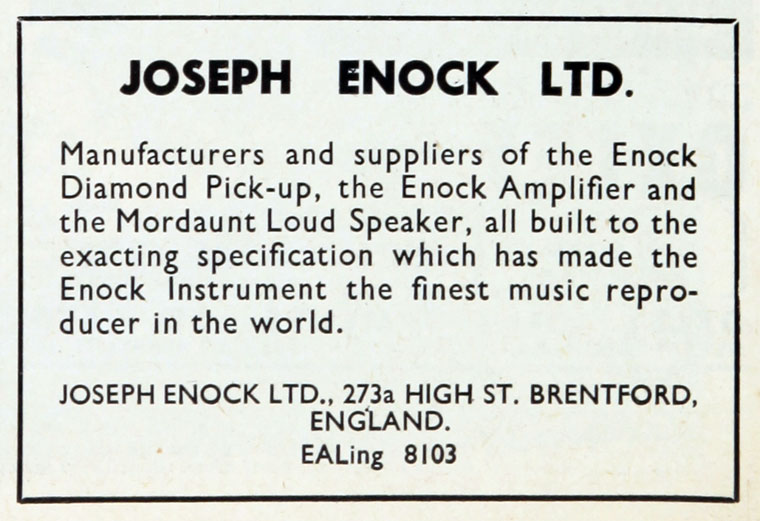 He also loved cars and was a chauffer for some well-to-do family at the time' - Catriona Wesselhoft.
Music
'Joe was a great piano player and used to sit down to play whenever he got home. Janie (his mother) was a bit deaf and just seemed to be aware of a vague tinkling in the background, while the rest of the family had to put up with quite a din. "Is that Joe home?" became a catch phrase, I believe' [7]
'Joe was very musical.' [4]
'You might be interested to know that I have developed a great facility for improvisation on the piano and, if anyone else is present, can go on happily for two hours or so - if they want me to. One professional pianist friend of mine said she had never heard anything like it and that I knew where I was going and never got stuck in some awkward harmonic corner. (Am I blowing my trumpet too much?) I know I have given many people a lot of restful pleasure - which makes, it worthwhile.'
[2]
'Enock possessed a remarkable hearing faculty and almost 'perfect pitch', as anyone visiting him at his Ealing studio would soon discover.' [6]
Fitness
'He was a fitness freak (even had his own gym, I believe) which stood him in good stead when he escaped through France as a POW. I remember him in his mid-fifties still walking across our lawn on his hands!' [7]
Ancestry
'I do not remember which 'tree' I sent you but suspect it was 'notes on the family of Eqoike or Enocke'. I have done several exercises in ancestry and have also traced the connection between the Enocks and our much loved Scots cousins. Mother was a Graham of Menteith, the only Loch in Scotland to be called lake! Winifred had a pinafore dress made of the tartan. There are Grahams still at Netherley Hall (near Gretna Green) where young ? came out of the west and stole the bride of Netherley Hall. (I cannot remember the correct wording).
'
Driving.
'Joe was a car fan and an extremely good driver. Being a chauffeur for some years was the best experience he could have had, I suppose, as he probably didn't take a driving test.' [7]
1931-1958.
Alice the MG 18/80 MKI.

Registration: MG 1133.
First Registered: 6th June 1931.
Original price: £525 (around £30,000 today).
The car was named Alice after the hit song 'Alice Blue Gown' from the 1919 Broadway musical 'Irene'.
Alice is still in existence and can be seen in her current state here http://www.gracesguide.co.uk/MG:_18/80_Sports_Six.
The current owner informs me that the car spent 27 years in Australia before it was repatriated to the UK in 2003.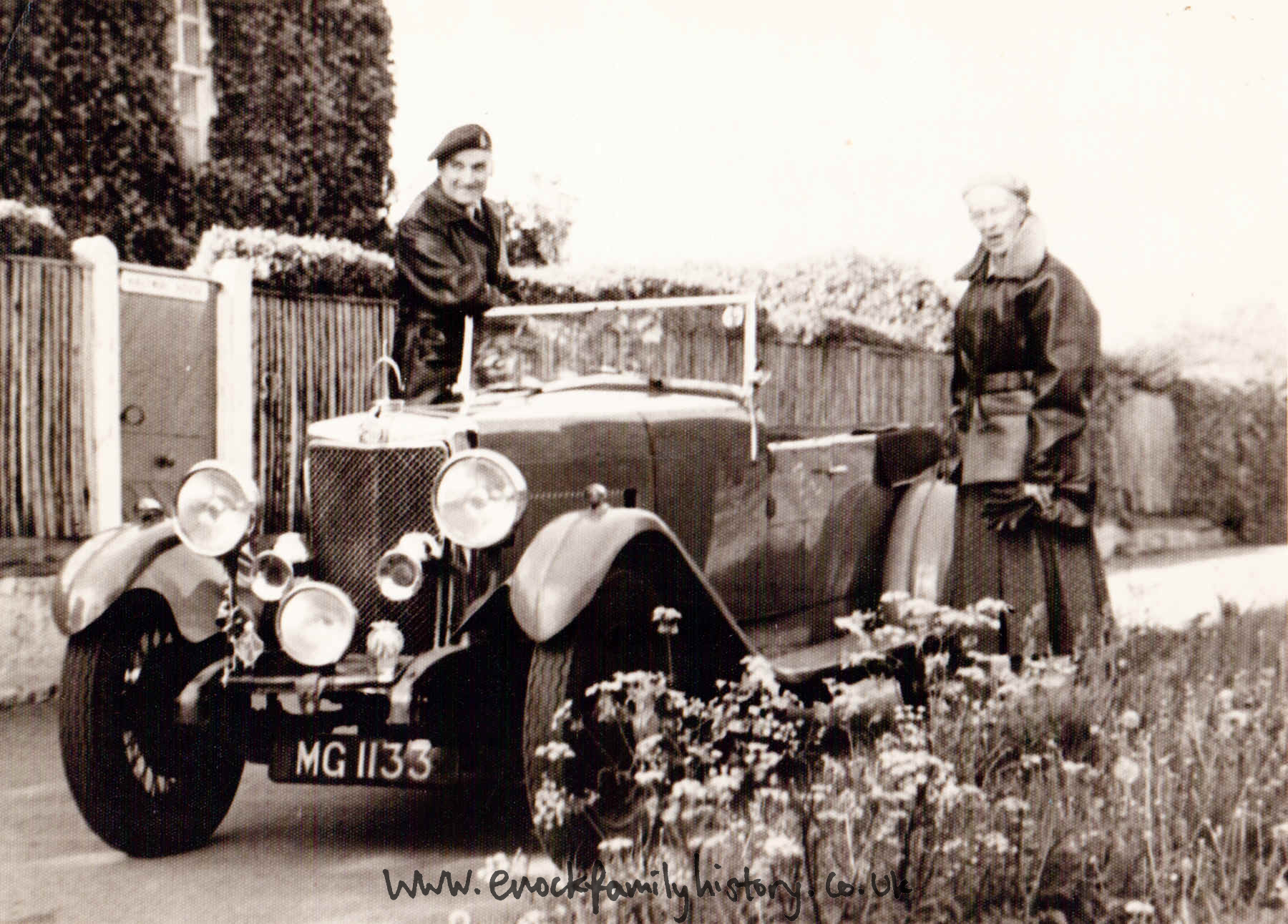 Joe, Winifred and Alice (click to enlarge).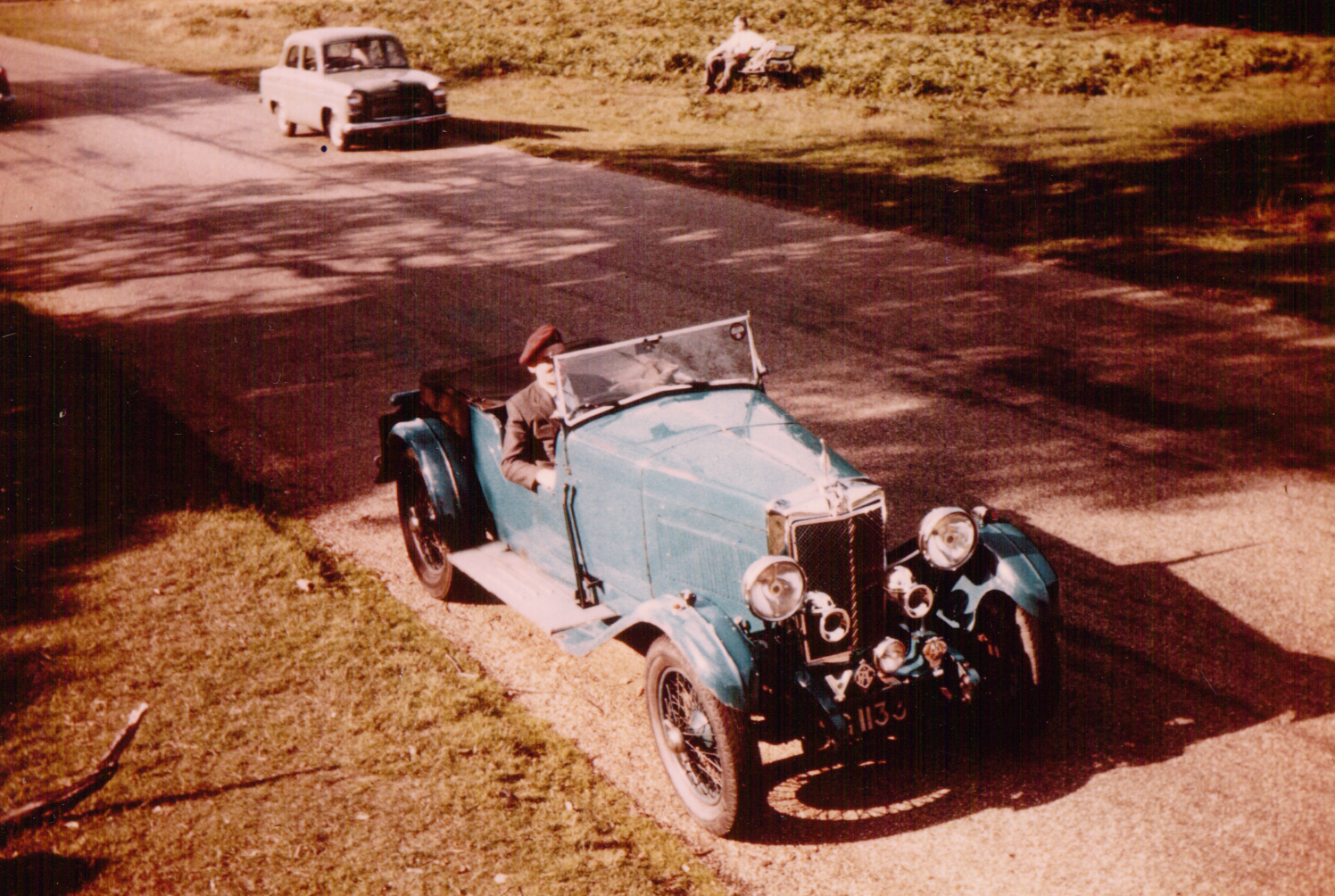 Joe and Alice (click to enlarge).
1958-1973.
?
1973-1983.
Austin 2200 .

Registration: WTK 570M.
First Registered: 1973.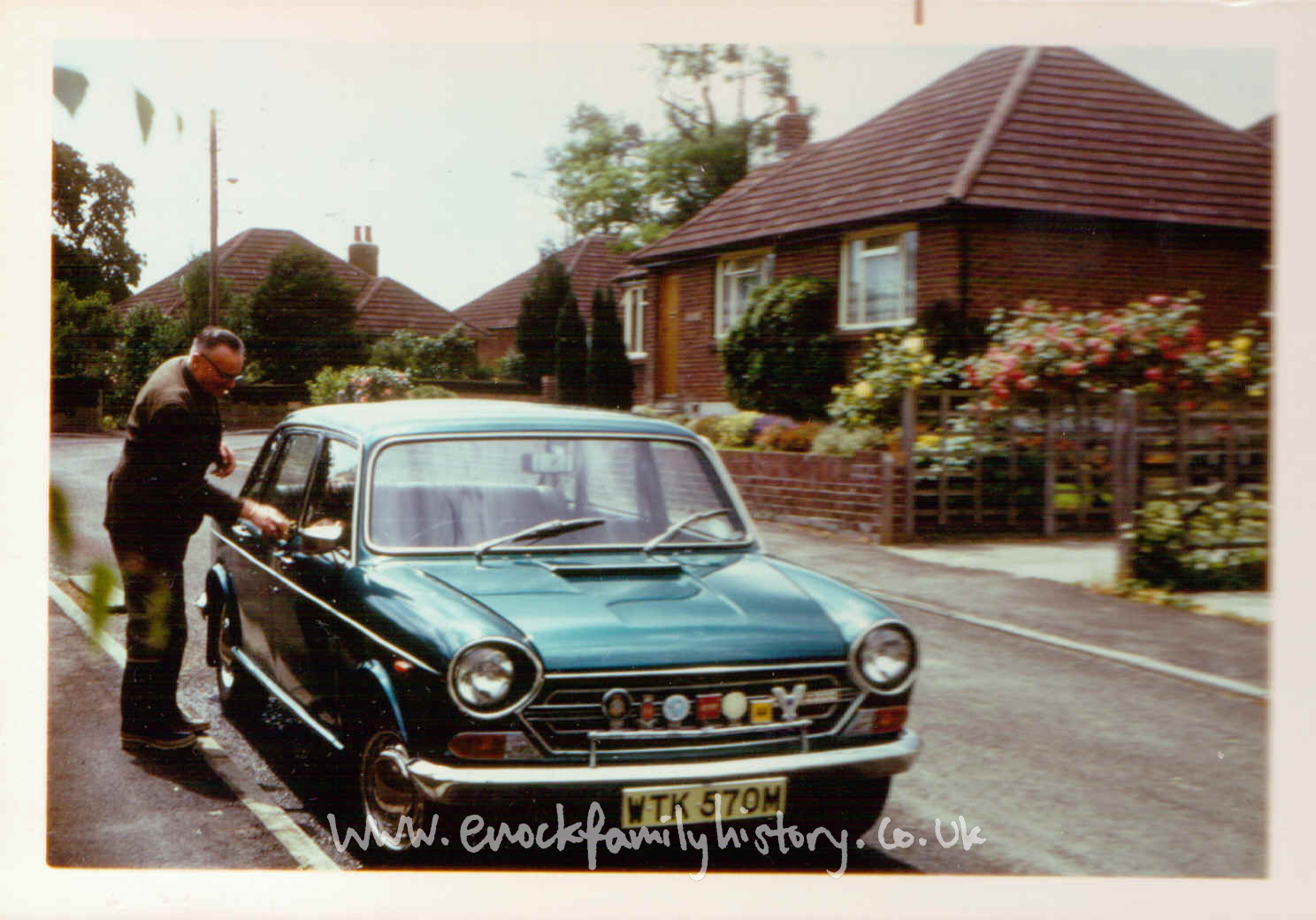 Joe and his Austin (click to enlarge).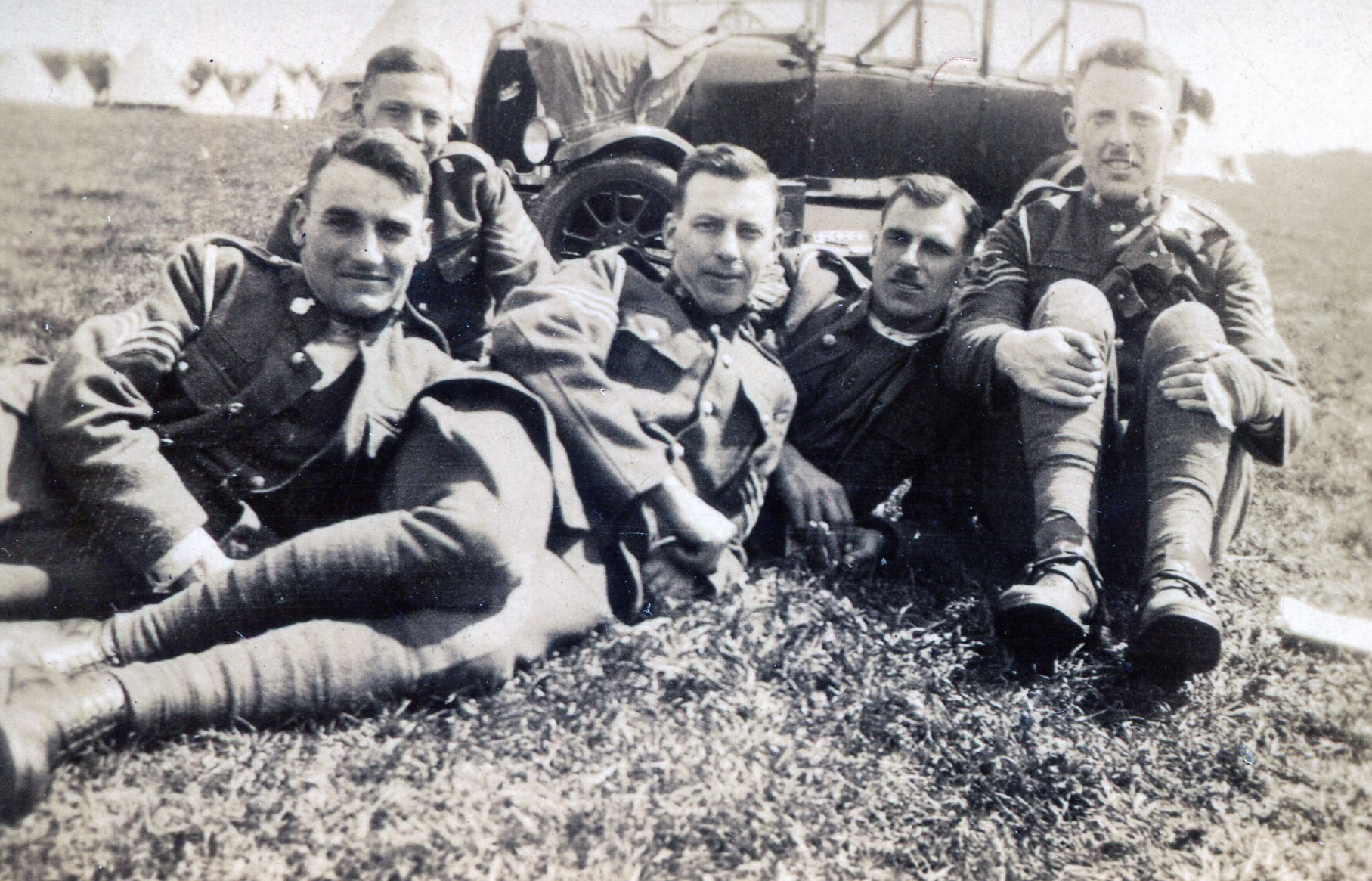 Territorial Army
Service number: 772473
Date of enlistment: 23rd November 1926.
Duration: 4 years.
World War II
Service number: 772473
Regiment: 1st Regiment Royal Horse Artillery
Duration: 05/09/1939 - 06/10/1942 (permanently unfit for any form of military service - PARA 390 (cxvi)).
'It was the Royal Horse Artillery at the funeral of King Edward VII that did it. I was eight years old then, and the sight of those jaunty Horse Gunners in the glamorous uniforms made me decide to be one of them when I grew up. But social and business circumstances combined to make such a possibility more and more remote as adolescence gave way to manhood. When I eventually contrived to put the idea into practice, my hitherto uneventful and sheltered life was altered violently. The opportunity came nearly thirty years later, on the outbreak of the Second World War when I enlisted, on the 5th of September, 1939, in the 1st Regiment R.H.A.; a buddy of mine in the Regiment having already spoken to C.C. on my behalf. The previous day, that is the day after war was declared, I had telegraphed him at Bulford asking if there was any chance of joining the battery and so be with him. About eight o'clock the same evening he rang me in London to say that C.C. wanted to see me on first parade in the morning. Yelling t him that I was on my way I chucked some personal impediments into my beloved 2 ½ litre M.G., immediately telephoned Mary – girlfriend No.1 – and tore off to Bulford.'

'Whilst in the Regiment it was discovered that I had sound knowledge of Trigonometry and accordingly I was put in the Survey Section of one of the Batteries of the Regiment - 1st Regiment Royal Horse Artillery, the Right of the Line - and finally ended up as NCO i/c Forward Observation Post, a somewhat sticky position where you can observe the enemy and hope to goodness he cannot spot you. All orders to fire the guns are made from the FOP.' [2]
Capture by the Germans
'Went to France in October, was in the Forward Observation Post (we were attached to the famous 51st. Highland Division) in the no-mans-land between the Maginot and the Siegfried Lines till mid-May 1940 when we were hurriedly rushed back across France to positions just south of Abbeville. We hadn't a chance after the Dunkirk affair finished on the 3rd of June and made a 'strategic retreat' (you know what that means) along the Normandy coast to St. Valery-en-Caux (between Dieppe and Fe-camp) where we were surrounded by Rommel's army and taken prisoner-of-war on the 12th of June.
Our Highland Division and five French Divisions were soon disarmed and the whole 60,000 of us formed into a column five abreast in which we slogged 120 miles through. Totes, Forges-les-Eaux, Doullens, St. Pol, Bethune, La. Bassee to Loos, just outside Lille. Here I escaped from the column on the 30th of June and by incredible luck met a Frenchman who wanted to help. He gave me a suit of suitably old clothes, shaved me (we all had six weeks beard) but left a moustache and a little imperial (I was 38 at the time so it all fitted in nicely) and gave me an old bicycle and passed me on to some friends about 20 miles away where I spent the first night as an evade.' [1]
Joe's escape.
'We were plumb in the middle of a particularly barren stretch of the uninviting terrain, like an oasis in a desert, and the only cover of any sort was some inadequate brambles which, interspersed with a few small trees, formed an indefinite boundary.

Through a gap in the brambles I faintly discerned a pair of gateposts.

The nearest brambles, infuriatingly inadequate, were a hundred yards distant, fifty yards beyond the ring of guards. If ever there was a place from which an unseen getaway was possible, this was a classic example…….

Tensioning every nerve till it screamed, trembling in every limb, I held my hand up in what I hoped was the international schoolboy gesture for "may I leave the room, Sir?" then slowly taking off my battle-dress blouse and carrying it over one arm, I wandered away from the prisoners and started to cross the no-mans land. Straining every faculty to keep an appearance of normality, I sauntered along slowly, covertly watching the guards for any hostile sign, and prepared to withdraw if there was.

I noted with relief that one of the guards was friend Blondie and, feeling sure that he, at any rate, would not do anything unpleasant without giving due warning, I veered gradually in his direction. As I drew near to him I smiled, pointed forwards vaguely and continued steadily on my course to the brambles. Blondie made no acknowledgement of any sort and remained perfectly still, an alert, silent and forbidding-looking guard. Concluding that he had recognised me and was only keeping up appearances, I breathed more freely as I covered the next few yards and drew level. As I passed through the ring of guards a few feet from Blondie I turned my head slightly to give him a sly wink of thanks.

The wink froze half-made when I saw that it was not Blondie. Bit I dared not stop, neither dare I look round to see what was happening.

So, without turning, my heart pounding like a sledge-hammer, certain that every Jerry eye was boring into my back – and at any moments their bullets would follow – I strolled on slowly, purposefully, towards the brambles. After another, even more terrifying, fifty yards I arrived at the brambles in a state bordering on jellification, and fossicked about in the thorny expanse as if in earnest search of what house-agents delicately specify as 'mod. con.', all the time edging towards the gateway.

Through the gateposts I noticed a track that curved down and disappeared. It was only a warning from the voice that stopped me making a run for it then and there. With a control I never knew again I continued leisurely the search for the 'mod. con.' and, not being satisfied with the privacy offered by the brambles, I ambled through the gateposts and on to the track. As I did so I gave the delighted gesture of a rewarded treasure-seeker, slipped down my braces as if matters were imminent, and when the voice told me I was out of sight of the guards, ran like hell.

I went down the track like greased lightning, pinioning the blouse with one hand and frantically holding up my trousers with the other. With incredible contortions I gave my trousers an extra heave and managed to slip one brace and then the other. At once my speed increased two-fold and I had to turn my head to stop the rushing of air past my ears so that I could hear any signs of pursuit – whatever that might be.

But I heard nothing but the pounding of my heart as I tore along the track.

"I've done it!" I panted exultantly, "I've done it!" ' [8]



A rough map of Joe's march from St. Valery to Lille.

Joe's escape through France.

'Cutting a long story short, I was passed from friends to friends - or if there were no friends I sought out Monsieur le Cure - and cycled over 350 miles to the infinitely dangerous Ligne de Demarcation between Zone Occupee and Zone Non-Occupee. It was not a barbed wire fence but a belt of country 3 to 5 kilometres wide which was patrolled day and night by the Germans.

As usual, when approaching a dangerous obstacle, I went into an estaminet, had a drink or two with the patron and asked what was the drill for crossing the Line. (Patrons always seem to know all the clandestine 'arrangements' for passing such obstacles.) At once he said, "Tout est arrange, Monsieur l'Anglais, c'est un, probleme peu difficile." Then he told me to strip the bicycle of anything that made it appear that I was travelling, gave me another musette with the top of a wine bottle sticking out at one end and a French loaf at the other. He also gave me a much used pioche to complete the picture of a 'local'. I must take the main road south till I saw the official entrance to the Line guarded by a bevy of German soldiers.

At this point there was a church where I must turn right and go along a path that went round the back of the church and led on to the allotment gardens used by the community, both by those in Buxy and by those who had permits to live inside the Line, all of which were in full view of the blasted Germans at the official entrance. So, acting on the patron's instructions, pioche on shoulder, I gently wheeled the bicycle between the allotments till I found 'mine'. (By the way, the front wheel was smaller than the back and the bicycle looked rather as though it was wearing a bustle.)

'Finding my allotment' I laid down the bicycle on its side and commenced to desecrate the soil of my beloved France - for I had no idea how to use the pioche. After continuing this insulting work for a short time I nearly jumped out of my skin when I heard the click of steel on wood and a voice saying in bad French, "Are you the evade Anglais crossing the Line?" Shaken to the core I could only nod. "Tant mieux." said the voice and I turned round to behold a true vieillard with an engaging grin on his face which was made more engaging by the fact that he had only two teeth in his and they actually met! He shook hands in the manner of French intimes and asked if I would permit him to show me how to use the pioche. After the lesson he told me to work for about an hour and then go along the path which went through the allotments and then on into La Ligne and in about two kilometres look out for a stile from the other side of which another path led through a large vineyard and so into Non-Occupee. Wishing me "Bonne Chance" he returned to his own allotment.

The hour was painfully slow as I had to keep 'untensing' myself and so act according to my role of allotmentee. Every now and then, out of the corner of my eye, I saw one or two of the Germans give a sweeping glance over the allotments but, thank heavens, it did not atop at me. At last I picked up the bicycle, put pioche on shoulder, and ambled along the path passing the time of day and chatting with other 'workers' on the allotments, our vitriolic remarks about the Boches having no relation to our apparent agricultural attitudes. It was rather as if the vision of one channel of T.V. was mistakenly switched to the sound of another. Soon after the path passed the allotments, hedges sprang up on either side but tension, instead of easing, mounted nearly to screaming point, as I realised I was past the point of no return and verily right in the abominable Line.

After what seemed like a few miles. I came across the stile with unmistakable cycle tyre tracks on both sides. I hoicked the bike over and went warily down the path and finally emerged into a vineyard, the scent of which was intoxicating, and saw three men working. I walked up to them and said "Bonjour, Messieurs, is it that I am in Occupee or Non-Occupee?" They said in one voice, "Calmez-vous, Monsieur, pas de danger, voici Non-Occupee." Tears started to my eyes but they took no notice and plied me with bunches of the fresh-picked, scented muscats. They laughed and all three shook hands with me saying that I was the first evade' Anglais they had encountered. After chatting for e time one of them showed me a little lane that would lead on to the main road south in about a kilometre. I mounted the bike and on coming to a point where I see the lane sloping into the main road a few hundred yards away, I put the bike in the hedge and cut through a plantation direct to the main road, looked left and saw the backs of two Gendarmes sitting on their cycles having a bit of a chat.

Full of relief I went back to my bike, mounted it and gaily rode southwards, puffed up with pride that I had managed to out wit such a fearful hazard. This great acheivement deserved celebration and I stopped at the first estaminet grandly ordered a bottle of the best vin du pays - which turned out to be Vougeot. I asked the patron to join me and his first remark was "Had Monsieur l'Anglais come across the Line?" "Of course" I replied, as if I had just climbed the outside of the Eiffel Tower. He got up and went behind the counter and consulted a little book and remarked, "Good. The jardins ouvriors at Buxy are still doing well; you are the forty-seventh today." Then I knew what a pricked balloon feels like.' [1]





A rough map of Joe's escape from Lille to Macon.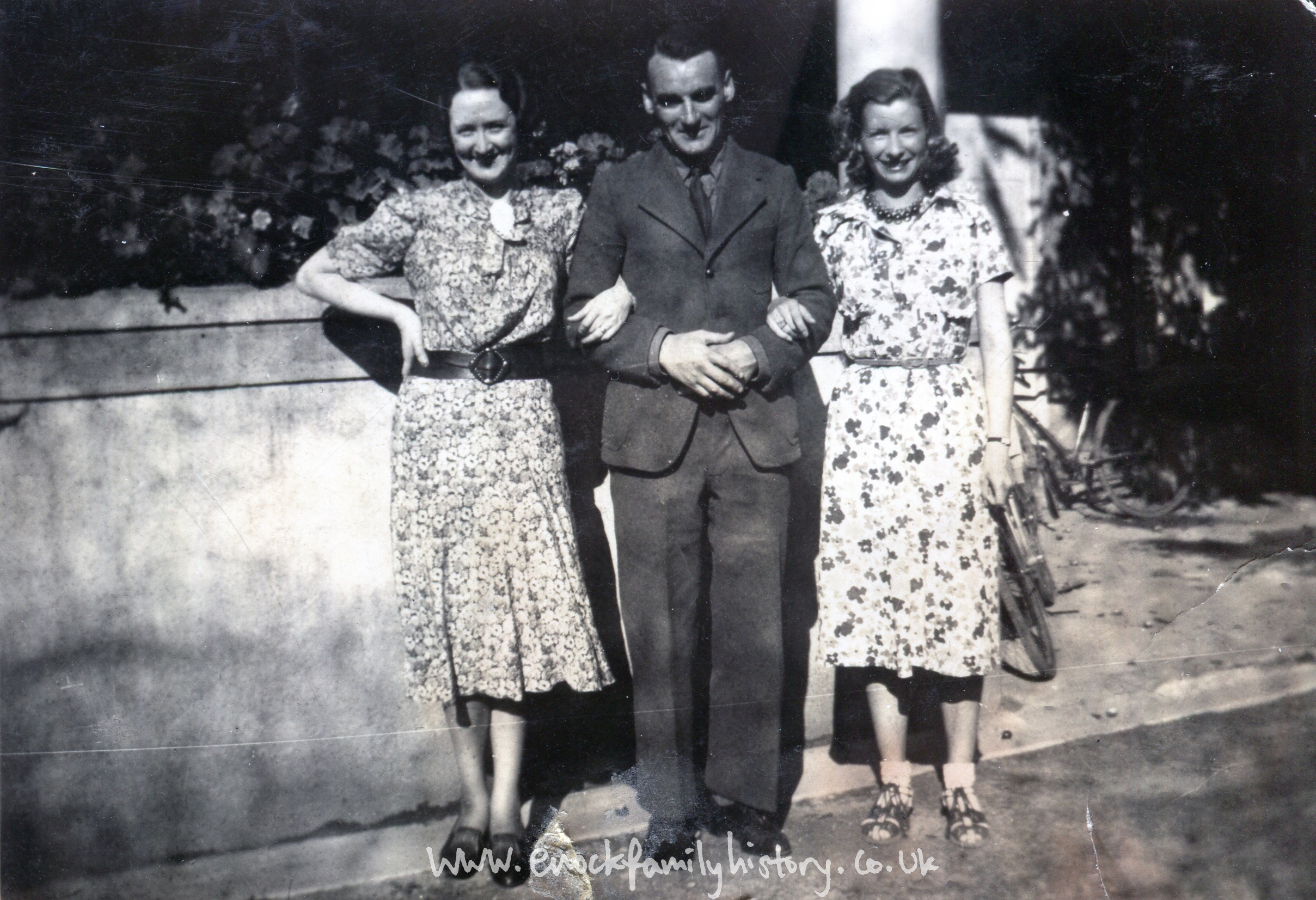 Joe photographed at Macon - 1941.
A rough map of Joe's journey from Macon to Lisbon.
Joe returned to France in 1951 to thank the people who helped him during his escape. Joe is pictured with his helpers in the slide show below.
Portugal.
'I willingly agreed to the M.A's suggestion that instead of being taken to Gibraltar in an Army truck and so direct home, I should go to Lisbon and do some work for Intelligence......I stayed on for five months working on some intriguing projects, one of which was working on the several escape schemes that reached back through Spain, France, Belgium, and Holland to pick up other British evades and get them to the embassy in Madrid......after a time I began to feel vaguely unwell and gradually got so depressed that at the end of five months I could not carry on my work properly and accordingly asked for a flight to the U.K. Thus, early in July 1941 I found myself, one midnight, in a flying-boat that took off down the Tagus and up into the night.' [8]
Effects of War
'I will tell you of an incident at Behen which landed me with two virulent, repressed neuroses which ruined my life, changed my character for 35 years, caused two tragedies and which, but for the devoted care of my beloved Winifred, would have made me curtail my life. These neuroses cost me over £11,660 in loss of earnings and reduced my state pension to 67% of its proper amount.'

'Unfortunately I gradually declined in mental health because of vague, but increasingly disturbing feelings that I was a failure and some sort of criminal and, therefore, an outcast from decent society. I was too tired and, I think, too tense and confused to try and account for them and they grew to alarming proportions that could not be ignored. In July, when mv work had become virtually useless because I could not bring myself to mix with people, I asked for a flight to U.K. (Another failure)

The period from July 1941 to my discharge in October 1942 is covered by items (45) to (47) in my list of 'incidents', and nothing that happened during that time was exactly conducive to a reduction of the failure or the criminal feelings, and I think that my discharge firmly established failure in personality, latent though it was. As regards the Criminal feeling, all I knew was that I felt set apart from those with whom I was not intimate. That I was an undesirable person was accented by the curious jealousy of some of the younger officers (I had seen action, they had not) and also by the public accusation of a Sergeant-Major that I was a War Office spy sent to report on the morale of the unit to which I was posted.' [2]
'I have written a book, or rather a 70,000 word manuscript, about all this and more, but every publisher I have sent it to says the same thing in different ways viz, we like it tremendously, BUT, no sex, virtually no violence and only a small 'lurve' interest, therefore we cannot risk publication……It is amusing in some parts and not so amusing in others, and it is really a documentary of an evade Anglais who had smattering of French – a useful asset in an escape in France.' [2]
Michael Baker and family
'At 2.30 Michael phoned up from Childe Okeford (where Rosemary's two aunts live - a few miles from here) and said could he, Rosemary, and the five children come and see me?
What a charming crowd they are and Michael is so much an image of Barton, physically and mentally, that I kept calling him Barton. We had a marvellous two hours and when my Steinway grand was seen Amanda and the eldest boy (forgotten his name) fought for the piano stool to be able to play first. They are both first-class pianists. With the exception of three of them they will he staying till August so I am looking forward to their next appearance.' [1]
Judith Baker and family
'I have always been very fond of her and her children.' [1]
Olive Braithwaite (Gaskell) (nee Baker) and family
'I was shocked to hear from Judy's letter that our Olive is in a 'home'. Is it physical or mental illness, or just old age? Do tell me which and I will write to her. For years I have tried to get to see them both at Stoke-by-Nayland but never succeeded, much to my sorrow.'
[1]
'I am very distressed about Olive's deep depression and, on Judy's and Pip's advice, wrote to her asking if she could manage to come hare for a week or ten days, mentioning my beloved Steinway as a 'lure' and country pub meals as another. I told her that I was in debt and could not afford to go to her, particularly as there does not seem to be any place nearby where I could stay. I ended with 'do try, luv' knowing that neither Pip nor Judy could make her interested in anything. I was astonished to have a 'phone call from her absolutely bursting with enthusiasm and saying that she was coming on the 16th, of June (Tuesday) staying till the Friday. I asked her if the drive (I reckon it is at least 160 miles) would not be too much for her eyes, but she said she would have her taxi-man bring her here - and that she could not wait to get here. And that she will be coming again.
Her trip will, I am sure, do us both good, it may even start her pulling herself out of the trough she is in. It will surely confound my loneliness for a time by having a cousin in the house for whom I have had great affection since our childhood days.'
[2]
'He always came on holiday with my parents and us four girls and was a fit young Adonis, a great pianist and athlete and the apple of his mother's eye, but I don't think that he 'worked' and he lived at home, and had a charming stutter' [9]
'As far as I can see, Joe seldom seemed to do anything structured until he went into the army. As a young man he was a fitness freak (even had his own gym, I believe) which stood him in good stead when he escaped through France as a POW. I remember him in his mid-fifties still walking across our lawn on his hands!
'He also loved cars (see Alice) and was a chauffeur for some well-to-do family for quite a time. He also had a bit of an "outrageous" streak. For instance, after coming back from France, where he'd seen people in the village walking their dogs in their pyjamas, he walked down Kirkcaldy high street in his dressing gown. No-one would think twice about that nowadays, but at the time, it had the whole town gossiping!' [7]
'And yes, Joe used to visit Maud in Ware and described the visits in detail, as they impressed him enormously (in a positive sense). As you say, he led an amazing life, but must have been spoiled silly by his parents until his father drew a red line somewhere' [7]
'There was a letter from cousin Maude - Sister Mary of the Holy Ghost - this morning, begging me to write at once and tell her how you are. She is terribly anxious about you for she has always been so devoted to you, ever since you were a little boy, loved your music and all the musical times you had together at the Dutch House.' [10]
'Even though I am retired, I have much to do. In addition to the previously mentioned I have several committees, charity work, pillion rides on a friend's super motor bike (which I love more than anything) giving concerts here etc., but before anything I have all the house work to do (which I loathe).' [1]
'I have become an intimate friend with the widow of an old Leighton Park school friend of mine who died two years ago. Valerie is younger than I am and lives in her house at Motcombe, some four miles away, and although we are much together neither of us has the intention of marrying again.
When Judy wrote to tell me that John had died and left her a widow for the second time, I wondered if I could somehow fit in with her ménage in Bacchus Marsh. (Please tell her all this). She will probably laugh at this rather naif idea, but I have always been very fond of her and her children, and when Michael and Rosemary were here I mentioned it to them and they thought it was a jolly good scheme. And when I said I could not bear to leave my Steinway Michael told me he had a Steinway Concert grand. For my part, if Judy thinks about it at all and does not mind me mentioning it to Michael before saying anything to her, I would at least be among musical cousins, and far away from Gillingham where one or two distressing things have happened. I should be able to pay my way, I think, for I have an income of £4,000 a year and will have about £25,000 when I have sold the house and repaid the £10,000 Mortgage/Annuity I am in process of taking out. Naturally, I should be upset at leaving my nieces, cousins (Scots who are my Executors), Valerie and all the many friends I have here, I think the idea is worth further consideration. But it all depends on Judy. One thing I want to know is if there is anything corresponding to our NHS in Australia?'

'I have been arguing with the DHSS about a Disability Pension for a neurosis I contracted from an improper order given by an officer to me, a Gunner, in the fighting in June 1940 (not mentioned in the book, of course,) just before we were captured and which resulted in a serious neurosis which resulted in my being unable to get a job after discharge in 1942, which resulted in no income and a disability to buy NHS stamps which is still reflected now in that I receive only two/thirds of my State Pension. The neurosis is getting worse now and is seriously affecting my life. Can you do anything with DHSS about it? I was offered the M.M. when in Lisbon whilst working for Intelligence on escape schemes but (foolishly) refused as I was then more interested in getting other escaped P.O.W's to safety.' [1]
'You may perhaps be wondering why I keep on harping about my lack of money and may not know that since 1924 the Enock fortune dropped disastrously. First of all Dad lost a packet in the Hatry crash, (and our lovely place in Sussex had to be sold at a great loss) then when his dairy plant firm at Wembley started to make munitions he would not draw his salary as Managing Director and sold 55,000 (the lot) of his £1 shares to the other Directors for 3d. each. He also sold out of his other firm, Parkinson & Polson, of Eastbourne at a loss. All this was quite unknown to us - except perhaps to Mother.'
[2]
'I have an income of £4,000 a year and will have about £25,000 when I have sold the house and repaid the £10,000 Mortgage/Annuity I am in process of taking out.'
[1]
'And now inflation has overcome my income I have had to sell some heirlooms (antique furniture which has been in the family for millions of years) to pay for having the house painted and the increasing cost of running the car, so I am taking out a £10,000 mortgage which is turned into another Annuity.'
[1]
'I hope to be out of debt by July but even then beggars can not be choosers and I would not be able to afford to come and see you although I am dying to do so. (Should it not be 'so do'?) I know now that I am not going to be able to achieve my last romantic ambition to go over the Schloss Neuschwanstein in Bavaria, one of the any built by Ludwig II of Bavaria and where Wagner lived for some time and the two of them only had performances of The Ring.' [2]
1) Letter to Bertha (unknown) dated 30th January - 5th February 1981.
2) Letter to Bertha (unknown) dated 27th May - 5th June 1981.
3) Letter from Olive Enock to Joan Enock 11th April 1952.
4) From a face-to-face conversation with Joan Enock - 24th June 2016.
5) The London Gazette, Issue 40417, Page 1176.
6) Hi-fi News & Record Review - Volume 29, Issues 1-6 - Page 21.
7) Conversations with Catriona Wesselhoft (Joe's 2nd cousin, 1x removed).
8) Excerpts from Joe's book - Monsieur Joseph.
9) Conversations with Wendy Thomas, Joe's niece.
10) Letter from Joe's mom to Joe - 1940.