Peter Seymour Kenway (1838-1880).
Date of birth: 1838.
Birthplace: Birmingham, England.
Date of death: ?
Cause of death: ?
Place of death: ?
Buried: ?

Father: Peter Kenway.
Mother: Sophia Kenway (nee Enock) (1808-1879).
Siblings: Theodore Robinson Kenway (1834-1880), Emily Kenway (1840-1926), George Fardon Kenway (1845-1870).

Wife: Elizabeth Kenway (nee Shrapnell).
Date of marriage: Saturday, 14th June, 1862.
Place of marriage: St. Bede's Church, Hartington Road, Toxteth, Liverpool, England.
View Larger Map
Children: ?
Residences.
1841 - Hunton Hill, Gravelly Hill, Birmingham, England.
1851 - Vicarage Road, Edgbaston, Birmingham, England.
1863 - Grove Street, Wavertree, Liverpool, England.
1865-? - New York, America.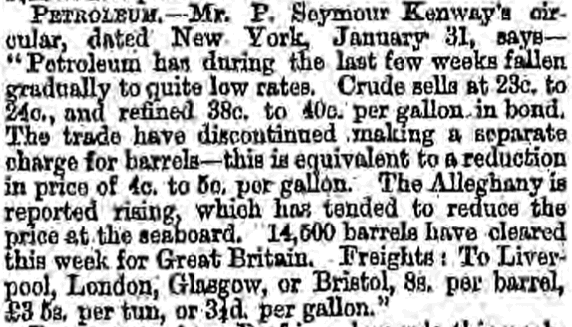 An article from the 'Liverpool Mercury' dated the 14th February 1863.
Occupation.
1851 census - Scholar.
21st February 1857 Birmingham Journal - Clerk at 'Kenway & Co", his father's business.

Trow's New York City Directory (year ending 1st May, 1865): Merchant.

Do you have any more information on Peter? Please contact me at adam.c.enock@gmail.com.
Page updated 13th April, 2015.