Edwin Biffen (1859-1928).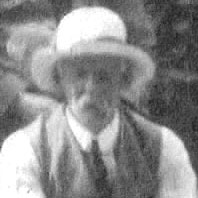 Edwin was born to William and Ann Biffen (nee Halford) in 1859, in Stoke Newington, London, England.
Edwin was baptized on the 15th April 1860 in Stoke Newington.
It is assumed that Edwin spent his first few years living on Lordship Lane (changed to Red Lion Lane and then back to Lordship Lane) in Stoke Newington, as this is where her parents were living on the 1851 census.
View Larger Map
In 1861, Edwin and family were living on the Howard Road in Stoke Newington.
View Larger Map
In 1867, Edwin's father William passed away aged 44 years.
In the 1871 census, Edwin, his mother and siblings had moved back to Lordship Lane (although it was by now called Red Lion Lane) to live with his grand father.
On the 29th October 1880, Edwin married Emily Jane Smith, (1861-1916, born in Suffolk) in Highbury, London. The couple had 6 children, Edwin, Charlotte, Emily, Dorothy, Halford and Grace
The 1881 census shows that Edwin and his family were living with his mother at 2, Red Lion Lane. The census states that Edwin was an 'Assitant.
Between 1901 and 1911, the family were living at 183 High Road in Tottenham, London. On the 1901 census, Edwin is listed as an 'Oil Man' and in 1911, he listed himself as a 'Shop Keeper'
On the 12th January 1928, Edwin passed away in Edmonton aged 68 years.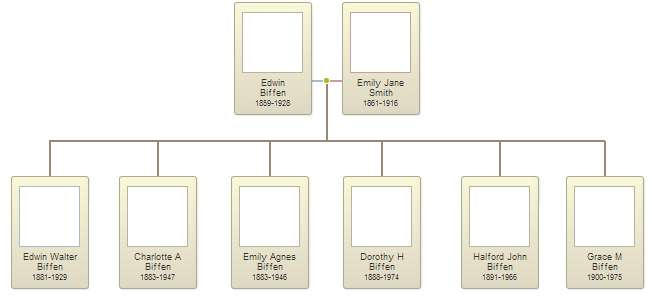 Do you have any more information on Edwin? Please contact me at adam.c.enock@gmail.com.