Beryl Clarke (nee Rivers) (1928-).
Beryl was born to William and Ruby Rivers (nee Deal) in Brighton, Sussex, England in 1928.
In 1959, Beryl married Peter Clarke in Colchester, Essex. The couple had 4 children, Richard, David, Carol and Philip.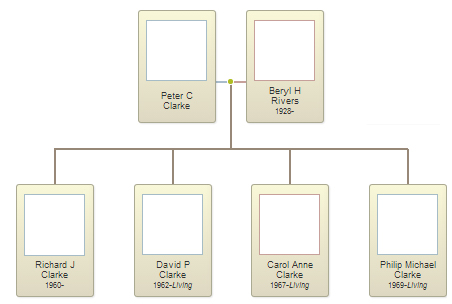 Do you have any more information on Beryl? Please contact me at adam.c.enock@gmail.com.