Aubrey Osbourne Creagh (1883-1915).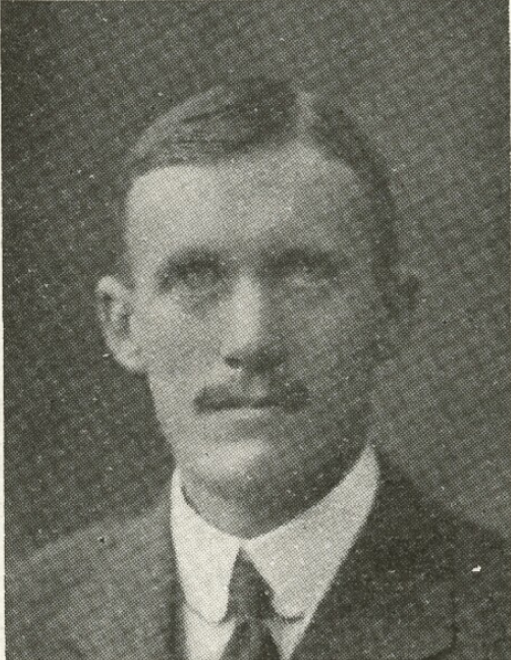 Click to enlarge.[2]
Date of birth: Tuesday, 18th September, 1883.[1]
Birthplace: St. Leonards on sea, Hastings, Sussex, England.[1]
Date of death: Wednesday, 14th April, 1915 (aged 31 years).[1]
Place of death: Basra, Iraq.[1]
Place of burial: Basra War Cemetery, Basra, Iraq.[1]
Will: ?

Father: William Creagh.
Mother: Dora Blackburne (nee Sturge) (1854-1938).
Siblings: Edward Creagh (1870-) (STEP-BROTHER), Haidee Frances Blackburne (nee Creagh) (1879-1958), Alys Dora Close (nee Creagh) (1881-1971).

Wife: -
Date of marriage: -
Place of marriage: -

Children: None.
Residences.
1883 - 25, Grand Parade, Hastings, Sussex, England.


1891-1915 - 6 (Anglesea Mansions), Charles Road, Hastings, Sussex, England.



Education.[1]
The Grange, St. Leonards on sea, Hastings, Sussex, England.
Southlea School, Great Malvern, Worcestershire, England.
1897-1900 - United Services College, Westward Ho!, Devon, England.
1901 - Royal Military College, Sandhurst, Berkshire, England.
1902-1904 - 2nd Lieutenant.
1904-1911 - Lieutenant.

Army Career.[1]
1902-1904 - 2nd Lieutenant.
1904-1911 - Lieutenant.
1911-1915 - Captain.
1902-1903.
Left for India in March, 1902, and was attached to the Suffolks at Karachi, and later transferred to the Cheshires at Quetta.
1903-1909.
Appointed to the 120th Rajputana Infantry, Indian Army, at Poona (10th April 1903), going afterwards to Baroda.
August 1909-May 1911.
Served on detachment duty at Buxa, N.E. Bengal, and commanded a detachment of 50 men of the 120th at Gyantse, Tibet, where he guarded the British Trade Agency.
The Great War.
When war broke out he was on leave in Chumbra (beyond Kashmir), and only heard of it on reaching Simla, receiving orders to rejoin his regiment. He landed in the Persian Gulf in November 1914, took part in the capture of Basram and the fight at Sahil on the 17th November, after which the regiment was entrenched at Kurna for several weeks.
Aubrey was killed in the Battle at Shaiba (14th April 1915), being shot through the head. His commanding officer wrote:
'He fell while leading his double company in the fiercest action that has taken place in this campaign; the regiment was well in the thick of it all, and finally participated in the bayonet charge at the end of the battle. Young Creagh has helped to create a name for this regiment which will not be forgotten. The regiment attacked a strong position over very open country, losing nearly 200 in casualties out of about 660'.
Interests.[2]
'Captain Creagh was very fond of travel and exploration, having, among other expeditions, explored the sources of the great rivers of the Punjab, and was much interested in the curious religious customs of the Tibetans. As he was a remarkably good amateur photographer, he was able to bring home illustrations of his travels and discovereies which made the account of them of general interest and value.'
Do you have any more information on
Aubrey? Please contact me at adam.c.enock@gmail.com.
Page updated 4th July 2016.
Notes.
1. UK, De Ruvigny's Roll of Honour, 1914-1919.
2. http://zoom.iwm.org.uk/view/392770&cat=photographs&oid=object-205292868