Susan Nuttall (nee Ransom) (1958-).
Susan was born to Colin and Christine Ransom (nee Biffen), in Brighton, Sussex, England, in 1958.
In 1983, Susan married Lance Nuttall in Hove, Sussex. The couple had 3 children, Paul, Harry and Toby.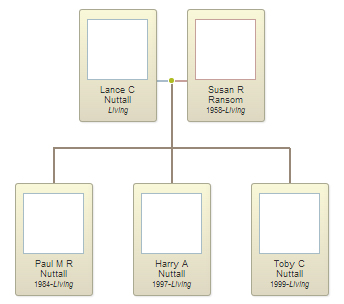 Do you have any more information on Susan? Please contact me at adam.c.enock@gmail.com.