Peter Derrington (1954-).
Peter was born to Edwin and Mona Derrington (nee Inglesby) in Hammersmith, London, England in 1954.
In 1983, Peter married Kim Baxter in Kensington, London.
4 children followed, Christopher David in 1991, Edward Patrick in 1993, James Alexander in 1995 and Emily Rose in 1997.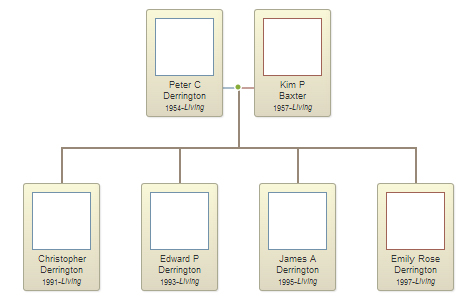 Do you have any more information on Peter? Please contact me at adam.c.enock@gmail.com.