Paul Alan Enock (1934-).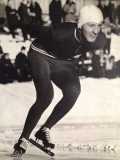 Date of birth: Monday, 9th July, 1934.
Birthplace: New South Wales, Australia.
Date of death: Sunday, 24th February, 2013 (aged 78 years).
Place of death: Langley, British Columbia, Canada.
Cause of death: Paul had decades of progressive heart deterioration and in the last year of his life, was repeatedly hospitalized for congestive heart failure.
Buried: ?

Father: William Eric Enock (1904-1962).
Mother: Ethel Enock (nee Mahony) (1901-1986).
Siblings: David Enock (1933-), Christopher James Enock (1943-1974).

1st marriage.
Wife: Eva Enock (nee ?) (?-1962).
Date of marriage: ?
Place of marriage: ?

Children: Erik Enock.
2nd marriage.
Wife: Jean Enock (nee Catherine) (1951-2007).
Date of marriage: ?
Place of marriage: ?

Children: Larissa Jones (nee Enock).
Residences.
1933 - 4, Gurrigal Street, Mosman, New South Wales, Australia.
View Larger Map
Olympian.
Paul was a professional cyclist and took part in the 1958 British Empire and Commonwealth Games. In the games he finished joint 18th in the 1km time trial, 12th in the 4000m individual pursuit, and outside of the medals in the 10 mile scratch race.
Paul had always considered his cycling efforts to be training for a competitive speed skating career and, by the 1960s, he had begun living and studying in Norway and switched disciplines.
In 1962 he unofficially bested the 3000m world record, allegedly while wearing his wife Eva's nylon panties, after Eva ironed a hole through his woolen tights. This led to a rapid transition in the skating world from wool and cotton suits to ones made from artificial fibers and a subsequent improvement on many old records.
Paul became ill with the flu shortly after this feat and missed most of the remainder of the season. In November 1962 he was involved in a car crash in Sweden that killed Eva and caused him serious injury. Although he broke several Canadian records during his slow return to top form over the following two years, he was not selected to represent Canada at the 1964 Winter Olympics. In 1967, however, he became the Canadian overall national champion and was then able to attend the 1968 Winter Olympics, where he finished 15th in the 10,000m event and 19th in the 5,000m tournament. He retired from active competition soon thereafter and was coach of the Canadian National Team during the late 1970s.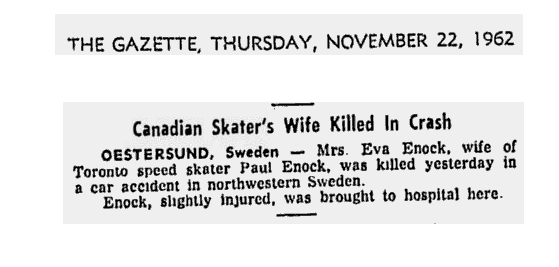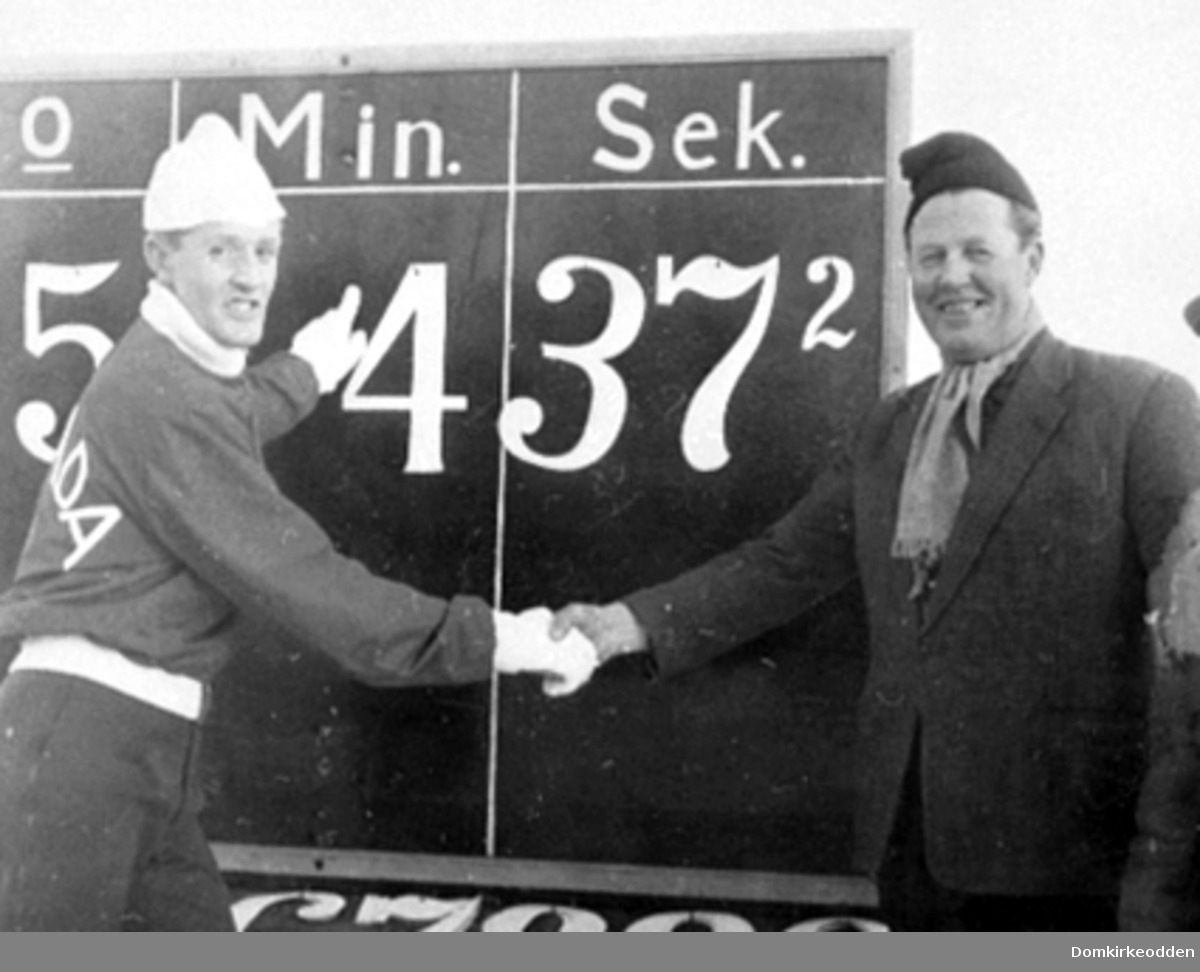 Photo taken from http://digitaltmuseum.no/011012746142?place=Vangsvegen%2064%20%20%20%20%20%20%20(H-7)&pos=2&count=107
Do you have any more information on Paul? Please contact me at adam.c.enock@gmail.com.
Page updated 30th August, 2015.