Full name: Michael John Christopher Baker.
Title: Dr.
Date of birth: 1933.
Birthplace: Edmonton, Essex, England.

1st WIFE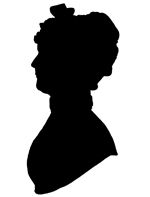 Margaret Rosemary Baker (née Stott) (1935-).
Date of marriage: 1956.
Place of marriage: Cambridge, Cambridgeshire, England.
CHILDREN
2nd WIFE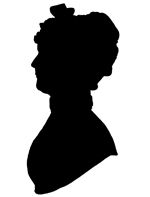 Pamela Jean Baker (née Oddie) (1944-).
Date of marriage: ?
Place of marriage: Australia.
CHILDREN
1933-1951 - 312 Longthorpe, Peterborough, Northamptonshire, England.
1964-2006 - Boyd Baker House, Long Forest Road, Bacchus Marsh, Victoria, Australia.
"Baker House is a modernist house located in Bacchus Marsh, in the outskirts of Melbourne. The house, designed by Robin Boyd, was built between 1964 and 1966. Originally built as a family home for Dr. Michael Baker, the property is now used for private functions. The house, along with two other buildings on the site, was added to the Victorian Heritage Register in 2007, having remained relatively untouched since its construction." - Wikipedia
A full history of the house can be read here:
Eton College, Windsor, Berkshire, England.
1957-1961 - University of Cambridge.
Math Part II. BA: 1957, MA: 1961. Maths and Physics Master.
1970 - Melbourne, Australia.
Ph.D
1957 - The King Alfred School, Manor Wood, North End Road, London.
Maths and Physics Master.
1962-1990 - University of Melbourne, Parkville, Victoria, Australia.
Senior Lecturer in Mathematics.
1962-1990 - RAAF College & Academy, Point Cook, Victoria, Australia.
Senior Lecturer in Mathematics.
1951-1953 - Royal Navy Fleet Air Arm
Pilot (Sub-lieutenant).
"At 2.30 Michael phoned up from Childe Okeford (where Rosemary's two aunts live - a few miles from here) and said could he, Rosemary, and the five children come and see me?
What a charming crowd they are and Michael is so much an image of Barton, physically and mentally, that I kept calling him Barton. We had a marvellous two hours and when my Steinway grand was seen Amanda and the eldest boy (forgotten his name) fought for the piano stool to be able to play first. They are both first-class pianists. With the exception of three of them they will he staying till August so I am looking forward to their next appearance." - Joseph Guy Enock's letter to Bertha Wright - 30th January 1981/5th February 1981
Page updated 26th September, 2020.