Mark Enock (1964-).
Date of birth: 1964.
Birthplace: Streetly, Walsall, England.

Father: Clive Robin Enock (1930-).
Mother: June Enock (nee Rose) (1929-).
Siblings: Clive Graham Enock (1954-).

Partner: Lynne E Scott (1961-2000).
Children: Alana Rose Enock (1993-).

Wife: Susan J Enock (nee Holman) (1972-).
Date of marriage: 2002 (separated).
Place of marriage: Birmingham, England.

Children: Emma Jane Enock (2002-).

Residences.
1964-1983? - 106 Hundred Acre Road, Streetly, England.
View Larger Map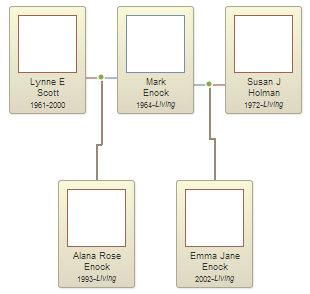 Page updated 17th July 2014.