Herbert Morris Derrington (1917-1956)
Full name: Herbert Morris Derrington.
Date of birth: 1917.
Birthplace: Merionethshire, Wales.
Date of death: Tuesday, 27th November 1956 (aged 38 years).
Place of death: Oldchurch Hospital, Romford, Essex, England.
Cause of death: Last recorded UK death from a German butterfly bomb. (Thanks to Andrew Guth who referred me to Bomb Disposal in World War Two by Chris Ransted).
Place of Burial: Kempsey Parish Churchyard, Kempsey, Worcestershire, England.
PARENTS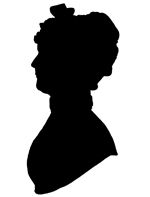 Martha Lousie Derrington
(née Morris)
(1882-1957)
SIBLINGS
1918 - Tufa Mount, Willard Road, Yardley, Birmingham, England.
1932-1936 - Guarlford Court, Clevelode Lane, Malvern, Worcestershire, England.
1939-1956 - West Royd, Main Road, Kempsey, Worcestershire, England.
1944-1956: RAF - Flight Officer / Flight Lieutenant
Bomb disposal expert.
Gross value of Estate: £894 4s. 7d.
Net value of Estate: £846 9s. 6d.
Granted to George Herbert Derrington.
Page updated 10th November, 2020.