Elizabeth Wells (nee Enock) (1833-1890).
Elizabeth was born to Ezra and Ann Enock (nee Prophett) in Sibford Gower, Oxfordshire, England in 1833.
View Larger Map
Between 1851 and 1890, Elizabeth lived in Sibford Gower.
In 1863, Elizabeth married John Wells in Sibford Gower.
In a period of 9 years, the couple had 4 children, John in 1865, Samuel Arthur in 1867, Ann Rebecca in 1872 and Frances Elizabeth in 1874.
In 1890, Elizabeth passed away aged 57 years.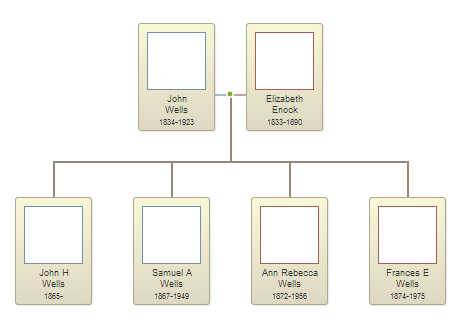 Do you have any more information on Elizabeth? Please contact me at adam.c.enock@gmail.com.