Christine June Ransom (nee Biffen) (1931-2002).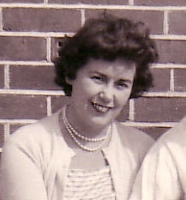 Christine was born to Halford and Lily Biffen (nee Neal), in Edmonton, London, England, on the 6th June 1931.
In 1953, Christine married Colin Stanley Ransom (born Lewisham, London, 1922-1984) in Lewes, Sussex. The couple had 2 children, David and Susan.
In 2002, Christine passed away in Haywards Heath, West Sussex, aged 71 years.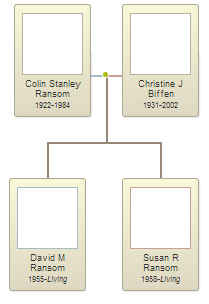 Do you have any more information on Christine? Please contact me at adam.c.enock@gmail.com.