Alan Biffen (1925-).
Alan was born to Halford and Lily Biffen (nee Neal), in Hackney, London, England, in 1925.
In 1928, Alan and family were living at 5, The Orchard, London.
View Larger Map
In 1944, Alan married Joan Hill in Maidenhead, Berkshire. The couple had 2 children, Christopher and Jennifer.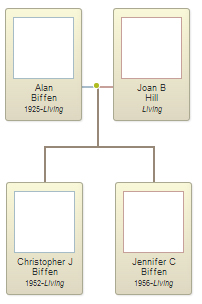 Do you have any more information on Alan? Please contact me at adam.c.enock@gmail.com.